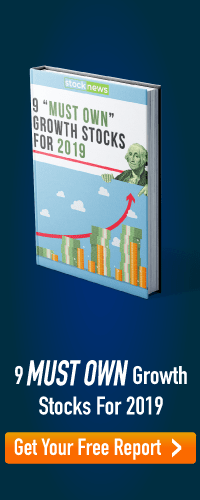 S&P 500 Top 10 Holdings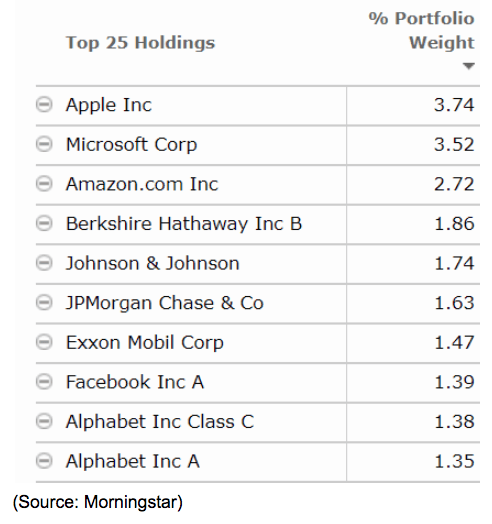 Tech, in general, makes up 23% of the S&P 500, thanks to nearly a decade of tech stocks storming higher on the back of very strong earnings growth (and arguably investor overexuberance). Meanwhile, Apple, Microsoft, Amazon, Facebook, and Alphabet alone make up just over 14% of the entire index.
This quarter all these tech names reported good top and bottom line growth but with the exception of Microsoft, disappointed on Q4 guidance. In today's fearful "risk off" environment, investors are hyper-focused on what might go wrong with these company's strong fundamentals.
Add to that the fact that tech stocks are sensitive to economic growth, both domestic and global, and you have yet another reason for tech stocks plunging into a bear market, and dragging the entire market down with it.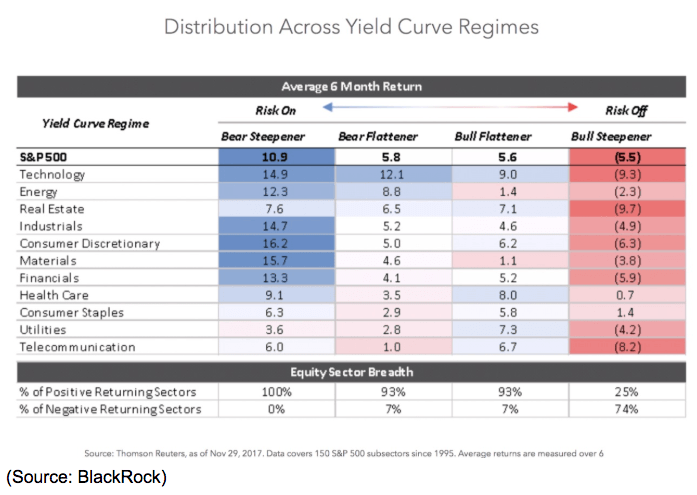 According to BlackRock, since 1995 tech stocks have been the best performing sector as long as the economy was growing (bear steepening and bear flattening yield curve regimes). However, during a recession (or right before it, a bull steepening regime) tech stocks are the second-worst performing sector.
---
About the Author:
This is a sample bio paragraph. More...
9 "Must Own" Growth Stocks For 2019
Get Free Updates
Join thousands of investors who get the latest news, insights and top rated picks from StockNews.com!
Top Stories on StockNews.com
---