Disney is one of the most beloved brands on earth, thanks to nearly 100 years of family-friendly content that is treasured by people all over the world. And the company's stock, courtesy of a 37% rally since the December lows (30% in the last two weeks) is also making investors very happy right now.
I personally don't own Disney (though it's on my watchlist to eventually add to my retirement portfolio) but I congratulate long-term shareholders on one heck of a rally. However, I need to point out two important lessons that Disney's recent boomtimes to teach all investors about how to get in on the next "hot stock" and achieve long-term market-beating total returns that can help you achieve your financial goals.
Even Great Investments Can Take A Long Time to Pay Off…

It's been a great few weeks for Disney shareholders, for two main reasons. The initial huge spike came after the company's investor presentation about its Diseny+ streaming service, which is launching in November at $7 per month or $70 per year. The market is likely excited by the enormous amount of content that Disney now owns, courtesy of nearly 100 years of creating its own beloved movies and TV shows, plus buying Fox which adds thousands of movies and shows like the Simpsons (all 30 seasons will be exclusive to Disney+).
Management thinks it can gain 60 to 90 million global subscribers (the third biggest streamer in the world) and break even by 2024 (streaming is a very costly business).

And of course, we can't forget the big sentiment boost the company is getting from the record-breaking success of Avenger: Endgame. The domestic opening weekend gross of $357 million smashed the previous record of $257 million (set by Avengers: Infinity War) by $100 million on the way to a global record-smashing (by 2X) opening weekend gross of $1.25 billion.
It took Endgame just five days to hit $1 billion and six to become the #1 grossing movie in the world in 2019 thus far. Note that #2 is Captain Marvel, and #5 is Alita, now owned by Disney. This highlights the power of Disney's movie money minting machine, which is unquestionably the most dominant name in global cinema thanks to powerhouse brands such as
Marvel (22 movies in 11 years that have grossed almost $20 billion)

Pixar (Toy Story 4 coming this year)

Disney animation (which brought us smash hits like Frozen and in 2019 Frozen 2)

Disney live action (Beauty and the Beast grossed over $1 billion and Aladdin is coming in 2019)

Starwars (consistent $1+ billion hits with Episode 9 coming in December)
Disney takes these films and then leverages the heck out of them into improving its theme parks (it owns 7 of the 10 most popular parks on earth), cable TV (such as the Disney Channel) and now streaming via Disney+ and Hulu. And of course, it licenses plenty of swag via clothing and games.  
Basically, when it comes to entertainment no one does it better or more profitable than the House of Mouse. So is it any wonder that Disney is now trading at an all-time high and worth $250 billion? Actually, it might be to anyone who remembers the stock's 4-year long correction.

(Source: Ycharts)
Many of my commenters on Seeking Alpha will boldly proclaim that a company I recommend (which I did recently with Disney, right before it took off like a rocket) is "dead money" and that I'm objectively wrong because a stock has either gone down for several years, or traded flat, sometimes for four or five years.
Well, that's what happens even to the highest quality blue-chips, even those with steadily rising sales, earnings and free cash flow.

(Source: Ycharts)
During those four years, Disney' fundamentals were steadily improving, and it was executing very well. This highlights the fact that the market can remain irrational for a long time, or to paraphrase Einstein "there are just two things that are infinite, the universe, and short-term stock market stupidity, and I'm not sure about the universe."
It also proves Peter Lynch's statement from his famous book "One up On Wall Street" in which the second greatest investor of all time (29% CAGR total returns at Fidelity's Magellan Fund from 1977 to 1990) explained that some of his best investments took up to four years just to break even.
So what explains Disney's four years of trading flat (and indeed falling into a correction through late 2016)? That would be the second important lesson the Disney rally has to teach investors.
…Which Is Why Patience And Good Valuation Are the Successful Investor's Most Powerful Tools
Over the past two decades, Disney's average PE was 21.4. For stable blue-chips like this, long-term average valuations tend to be mean reverting and represent the approximate fair value the stock keeps returning to over time.

(Source: F.A.S.T Graphs)
This highlights the importance of the Buffett rule based on the famous quote "it's far better to buy a wonderful company at a fair price than a fair company at a wonderful price." The corollary of that rule is to never pay more than fair value, as investors were doing for Disney in mid-2015 when the PE ratio hit 24.3, significantly above the historical average of 21.3.
Over the year that followed fears over ESPN (40% of cash flow at the time) and cord cutting caused the stock to plunge and the PE to hit 16.2. Those fears never entirely went away and then concerns over a bidding war for Fox with Comcast, kept the share price flat for nearly half a decade.
If you patiently accumulated Disney over those four years when it was historically undervalued your cost basis would have been about $105 and you'd now be sitting on 13.3% CAGR total returns over the entire time period. That's compared to 8.5% CAGR for the S&P 500.
In other words, Wall Street hated on Disney for four years but despite going nowhere for that long, the stock proceeded to roar higher quickly and achieve market-beating total returns.
This is precisely how low-risk dividend blue-chips can deliver great returns, IF you're patient, and buy them at the right time when the market is ignoring objectively good fundamentals and valuations.
Disney is a great example of Buffett's famous quote "Wall Street is designed to transfer money from the active to the patient", as well as Peter Lynch's warning that "The typical big winner…generally takes three to ten years to play out…But time is on your side when you own shares of superior companies."
Bottom Line: Disney Might be Red Hot Today, But 4 Years Of Flat Trading Shows The Power of Patience and Value Investing
It's easy to forget that ALL popular stocks were at one time hated by Wall Street. The market is notoriously fickle and short-term sentiment can shift on a dime (Apple was recently at $142 on iPhone/recession fears before rallying to $212 today).
Today Disney is a Wall Street darling once more but until recently it was in a four-year correction in which investors ignored objectively strong fundamentals and a historically undervalued share price. This shows the truth of Peter Lynch's warning that even great investments can take many years to pay off.
The key to minimizing the risks of such frustrating periods of underperformance is buying quality companies (like low-risk dividend blue-chips) at good to great prices, meaning valuations below their historical norms.
The Disney investors who faced four years of flat total returns were the ones who fell victim to the last hype driven price spike in mid-2015 when the PE hit a frothy 24.3, and ignore the Buffett rule to only buy wonderful companies at fair value or better.
Today there are plenty of undervalued blue-chips just like Disney was until recently, which represent coiled springs that are likely to eventually reward patient dividend investors. Not just with safe and steadily rising income, but impressive, market-beating total returns as well.
All that's required to profit from them is the willingness to patiently wait for the market to stop ignoring their strong and improving fundamentals and ultimately prove the wisdom of Buffett's famous saying that "you're right not because others agree with you, but because your facts and reasoning are right."
---
About the Author: Adam Galas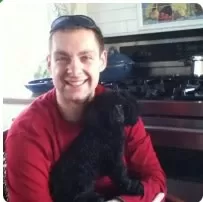 Adam has spent years as a writer for The Motley Fool, Simply Safe Dividends, Seeking Alpha, and Dividend Sensei. His goal is to help people learn how to harness the power of dividend growth investing. Learn more about Adam's background, along with links to his most recent articles. More...
9 "Must Own" Growth Stocks For 2019
Get Free Updates
Join thousands of investors who get the latest news, insights and top rated picks from StockNews.com!
Top Stories on StockNews.com
---