About Paul Dykewicz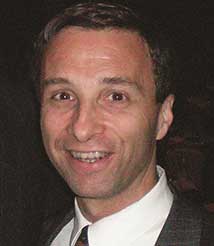 Paul Dykewicz is the editor of StockInvestor.com, dividendinvestor.com and other investment websites, as well as the editorial director of Eagle Financial Publications in Washington, D.C. Paul's columns each week appear on those websites, townhallfinance.com and others. He is an accomplished, award-winning journalist who has written for Dow Jones, the Wall Street Journal, Investor's Business Daily, USA Today, the Journal of Commerce, Seeking Alpha, Stock News, Benzinga, GuruFocus and other respected publishing entities.

He leads the editing of investment newsletters, time-sensitive trading alerts, free e-letters and other investment reports. Paul previously served as business editor of a daily newspaper in Baltimore, editor of Satellite News and assistant managing editor of roughly one dozen publications in the aviation group at Phillips Business Information before it became Access Intelligence. While working there, Paul won many awards, including one from the Newsletter Publishers Association for continuous coverage of an in-orbit satellite failure and its effect on government and commercial users. He also has won several awards from the Maryland-Delaware-D.C. Press Association, now the MDDA Press Association. Paul has covered companies in virtually every industry to explain the importance of new developments and to put them into historical context.

In addition, Paul is the author of the inspirational book, "Holy Smokes! Golden Guidance from Notre Dame's Championship Chaplain," (www.pauldykewicz.com) with a foreword by former national championship-winning football coach Lou Holtz. The book features the wit and wisdom of Rev. James Riehle, who served as chaplain of four national championship football teams at the University of Notre Dame.

Paul earned his MBA in finance from Johns Hopkins University, where he was a two-time president of the school's Finance Club. In addition, Paul has a bachelor's degree from the University of Michigan and a master's degree in journalism from Michigan State University, where he was admitted to the Kappa Tau Alpha honor society and invited to return to give four guest lectures in September 2017. Paul also volunteers with a faith-based organization to teach personal finance skills to the poorest of the poor in Southeast Washington, D.C., to help lift them out of debt.
---
Recent Articles By Paul Dykewicz