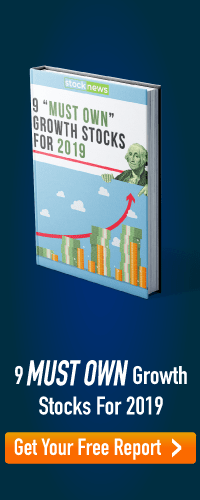 I am going to highlight 5 stocks that were recently upgraded to Strong Buy from our POWR Rating system. This ratings model focuses on a proprietary blend of momentum indicators. On top of that I am seeking stocks with a strong fundamental story to create a "best of both worlds" investment approach. (You will find full access to the POWR ratings on StockNews.com).
Between 2016 and 2017 their slogan was definitely true…nothing runs like a Deere. They banged out a string of impressive earnings beats beat with shares running ahead of the pack. However, that outperformance came to a grinding halt in 2018 after a series of earnings misses. Right now it appears that the US-China trade war is the main thing standing in their way of stepping on the gas pedal once again. I am betting on a positive conclusion to this trade matter soon that should have a stock like Deere bolting higher once again.
Integrated Device Technology (IDTI) 
Shares were basically unfazed by the Q4 correction. While most of their tech peers were tumbling to 52 week lows IDTI actually took off to new heights. That is because Integrated's semiconductors are in high demand creating above industry standard earnings growth. The most recent earnings beat has prospects on the rise once again with new highs a likely outcome in 2019.
This has long been known as the "innovation company". However, that label comes with the glitch that the innovation does not come in a steady stream. This leads to periods of stagnant earnings and share price (like this past year) followed by a reacceleration of growth that has 3M vastly outpacing their large cap peers. Analysts believe that growth spurt is online for 2020 with investors lining up now to participate. While you wait you also get an almost 3% dividend yield. That makes this a compelling growth & income choice at this time. 
The US consumer has not been this healthy in a long time. Unemployment is at a 50 year low and a recent tax break has filled their wallets with more money to spend. Masco will definitely benefit from this with their wide line up of products for home improvement. Also the recent drop in interest rates is good for the lowering of mortgage rates and thus a positive for new home purchases filled with new Masco products. All of these are items that should bolster their growth prospects and share price in the year ahead.
Analysts are lining up behind Vertex as their pipeline of new drugs gives them a chance to grow earnings nearly 60% next year. That is an impressive feat for any company let alone one that already has a $47 billion market cap. The average target on the stock looks solid at $211. However, top rated analyst Do Kim of BMO Capital is pounding the table with a street high target of $234. The smart money Hedge Funds and Insiders are also lining up behind shares…maybe you too.
All 5 of these stocks were recently upgraded to a POWR rating of Strong buy. You can learn more about the POWR rating system at https://stocknews.com/powr-ratings/.
---
About the Author: Steve Reitmeister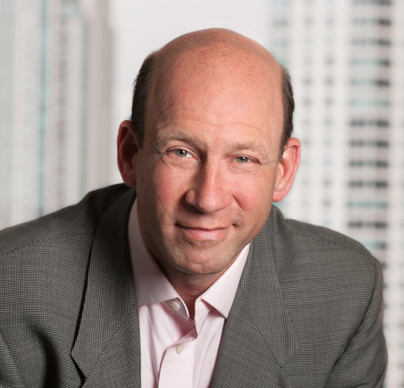 Steve is better known to the StockNews audience as "Reity". Not only is he the CEO of the firm, but he also shares his 40 years of investment experience in the Reitmeister Total Return portfolio. Learn more about Reity's background, along with links to his most recent articles and stock picks. More...
9 "Must Own" Growth Stocks For 2019
Get Free Updates
Join thousands of investors who get the latest news, insights and top rated picks from StockNews.com!
Top Stories on StockNews.com
---