The S&P 500 reported its best month since November 2020, rising to record highs in October. Of the  S&P 500 companies that reported earnings in October (approximately 50% did), more than 80% beat Wall Street analysts' estimates, despite global supply chain issues.
However, the recently released results of some big tech companies disappointed investors. Apple Inc. (AAPL) missed analyst estimates due to the semiconductor chip shortage for iPhones, iPads, and Macs. The shortage proved to be worse than expected and cost the company $6 billion. Amazon.com, Inc. (AMZN) also has had a disappointing quarter, with declining sales growth. Moreover, the company expects its costs to increase in the current quarter due to the supply strain, labor shortages, and high shipping costs.
On top of that, Democratic Senator Amy Klobuchar introduced bipartisan legislation that could rein in big tech, if passed, by prohibiting tech giants from advertising their own products and services over others, on their platform. The bill marks the latest in a string of legislation that Democrats and Republicans have introduced to curb the influence of these mega-sized companies.
Apple Inc. (AAPL)
AAPL is the maker of iPhones, iPads and other products and was the first company to attain a $2 trillion market capitalization. Currently, the company has a market capitalization of $2.44 trillion.
On October 27, AAPL announced it had doubled the number of suppliers committed to clean energy as a step toward the company's ambitious goal of carbon neutrality across its supply chain by 2030.
On October 21, the company declared the opening of its third retail location in Turkey for customers in the region to explore AAPL's products and services. However, there may still be some time before the new operational capacity adds significantly to the company's revenue stream.
For its fiscal fourth quarter, AAPL's total net sales increased 28.8% year-over-year to $83.36 billion. However, its reported net sales missed the $84.98 billion consensus estimate by 1.9%. Its total cost of sales rose 20.4% from the same period last year to $48.19 billion. Its cash, cash equivalents, and restricted cash ending balances stood at $35.93 billion for the 12 months ended September 25, registering a 9.7% year-over-year decrease.
A $1.31 consensus EPS estimate for the next quarter (ending March 2022) indicates a 6.4% year-over-year decrease.
The stock has declined marginally over the past five days to close yesterday's trading session at $148.96.
Amazon.com, Inc. (AMZN)
AMZN is a renowned e-commerce behemoth with a global market presence. Over the years, AMZN has acquired multiple companies, such as IMDb, Audible, Zappos, Whole Foods Market etc. The company has a market capitalization of $1.68 trillion.
On October 28, AMZN announced the availability of Babelfish for Amazon Aurora PostgreSQL-Compatible Edition, which enables customers to run applications for the Microsoft SQL Server on Amazon Aurora with very little or no code changes. Regarding the launch, Raju Gulabani, VP of Databases and Analytics at Amazon Web Services, said, "Now, with Babelfish for Aurora PostgreSQL, anyone can quickly, easily, and cost effectively migrate their applications to Amazon Aurora, giving customers the best of both worlds—the performance and availability of the highest-grade commercial databases at a cost more commonly associated with open source."
On October 26, communications company Verizon Communications Inc. (VZ) partnered with AMZN's low earth orbit (LEO) satellite network, Project Kuiper, to provide a range of connectivity services in rural and remote locations. However, it may take some time before substantial gains can be realized from this collaborative effort.
AMZN's total net sales increased 15.3% year-over-year to $110.81 billion in its third fiscal quarter, ended September 30. However, the reported value has missed the $111.60 billion consensus estimate by 0.7%. Its net income declined 50.2% from the prior-year quarter to $3.16 billion, while EPS decreased 50.5% from the same period last year to $6.12.
Analysts expect EPS to decrease 66.9% year-over-year to $4.66 in the current quarter (ending December 2021) and 26.7% year-over-year to $11.57 in the next quarter (ending March 2022).
AMZN's stock has declined 1.7% over the past five days to close yesterday's trading session at $3,318.11.
Want More Great Investing Ideas?
---
AAPL shares were trading at $151.09 per share on Tuesday afternoon, up $2.13 (+1.43%). Year-to-date, AAPL has gained 14.40%, versus a 24.70% rise in the benchmark S&P 500 index during the same period.
About the Author: Anushka Dutta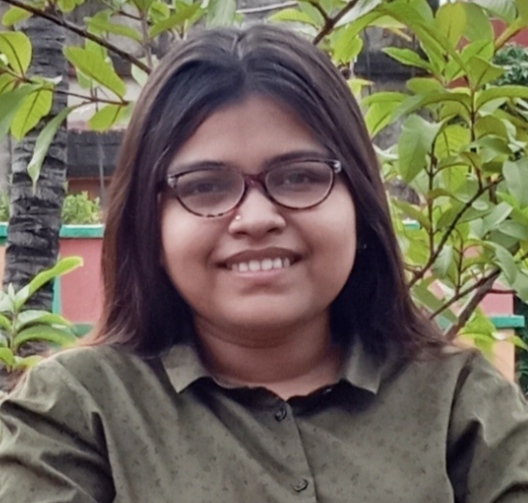 Anushka is an analyst whose interest in understanding the impact of broader economic changes on financial markets motivated her to pursue a career in investment research. More...
More Resources for the Stocks in this Article