We definitely felt the hype across social media as Aurora Cannabis closed in on its Q4 earnings. Being one of the top channels on youtube for daily cannabis stock news and coverage our channel Departures Capital covers almost every cannabis stock that trades, and hands down, Aurora Cannabis receives the highest amount of interest in terms of views, comments and questions. Aurora Cannabis is the most popular stock among millennials on the extremely popular Robinhood trading app, and this is proven quarter after quarter as thousands of investors tune into our live quarterly coverage of their earnings reports. What we are getting at here is the fact that Aurora Cannabis has a huge retail investor fanbase. It almost seemed as if investors got so excited that earnings were coming up, there was a massive influx of buying before the earnings date which caused Aurora Cannabis to run almost 10% in the days before earnings. This could be considered a classic case of buy the rumor and sell the news. We saw Aurora Cannabis drop almost 9% the day following their earnings report to shed all of its recent gains, but hold on to levels that were seen at the start of the week. There are a few reasons why we feel that this stock tanked post earnings and speculation is definitely one of them.
When it comes to results, Aurora posted revenues of $98.9 million (CAD) versus estimates of $100 to $107 million. They also posted an EBITDA loss of $11.7 million and production numbers of 29,034 kgs of cannabis. These numbers were not really a huge miss when it comes to revenue and production was actually on the higher end of their estimated range (between 25,000 kgs and 30,000 kgs) but what sank the stock in our opinion was outlook and guidance. Aurora which forecast at the start of 2019 that by the end of 2019 investors would see positive EBITDA pushed back estimates to fiscal 2020. The company simply stated that they were "on track" and that they should eventually reach their goal in the future.
In the current environment, we are in, and we have been stressing it more and more recently, investors are getting impatient with the companies that are taking longer to achieve profitability or show the market that their business model is one that will become more and more lucrative down the road. Telling investors about the massive market, plans to capitalize on the global cannabis boom is one thing, but actually executing their strategy and then proving it through real revenue numbers is a whole different story. Aurora Cannabis has been executing, and it has no doubt been an exciting year for the company, but what they need to do now is show investors more results as opposed to making more promises. The biggest let down for the company this quarter was their outlook on positive EBIDTA. Everyone was excited that Aurora was getting very close to showing profitability, and that trend in the sector would definitely instill some confidence back into the sector if that was the case. Overall only one company (Aphria) has shown profitability and the trend seems to still remain that the majority of the large-cap cannabis companies at their current stage are still focusing on development and investment as opposed to becoming profitable and running an efficient business.
There will always be that argument that the company that invests more for the future will come out on top, and in our eyes, Aurora Cannabis is definitely a long term investment opportunity. One thing a company should never do is over promise and underdeliver and this is exactly what Aurora has done. With that being said Aurora should take this as a lesson and actually be thankful that their stock did not get punished further, so far. What we want to see now is a clear path to profitability and improving numbers across the board. Right now we feel that instilling confidence back into investors is what Aurora should focus on for the simple fact many investors are growing impatient, even ones who have supported the company from the very beginning. In the short term, Aurora could see further declines but the company remains one of our top picks for the cannabis sector although our conviction is dwindling and competition could be heating up.
(Disclosure: The Author owns shares of Aurora Cannabis)
---
ACB shares were trading at $5.91 per share on Friday afternoon, up $0.02 (+0.34%). Year-to-date, ACB has gained 19.15%, versus a 21.87% rise in the benchmark S&P 500 index during the same period.
About the Author: Aaron Missere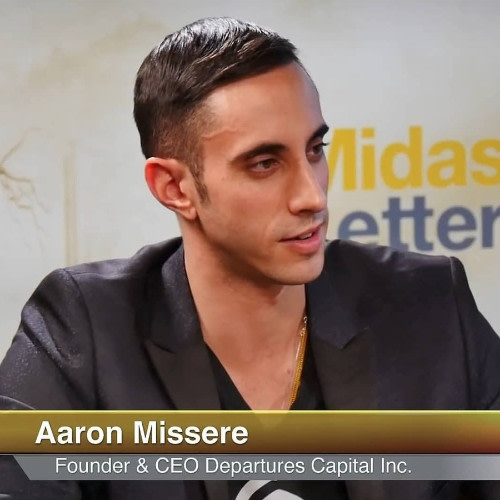 Aaron is an experienced investor who is also the CEO of Departures Capital. His primary focus is on the cannabis industry. He also hosts a weekly show on YouTube about marijuana stocks. Learn more about Aaron's background, along with links to his most recent articles. More...
More Resources for the Stocks in this Article