Riding the wave of escalating demands for seamless connectivity, swift data transfer, and substantial government support, the communication and networking sector is on a vigorous ascent. In this piece, I compared two leading stocks, BlackBerry Limited (BB) and AudioCodes Ltd. (AUDC), to discern which holds the potential for superior returns.
Before I compare the fundamentals of these stocks, let's see what's happening in the communication and network industry space.
The communication and network industry is experiencing profound transformations driven by a confluence of factors. The rollout of 5G networks, coupled with the proliferation of the Internet of Things (IoT) and advancements in cloud computing, forms the cornerstone of this evolution.
These technologies are collectively creating a fertile ground for innovation, enabling companies to offer highly sophisticated, data-driven services tailored to the ever-changing needs of individuals and businesses worldwide.
Gartner foresees global spending on communication services for the current year to reach $1.46 trillion, signifying a 2.7% rise compared to the previous year, with expenditures in the following year projected to reach $1.52 trillion, reflecting a 3.8% year-on-year increase.
The Biden Administration has recently initiated the Public Wireless Supply Chain Innovation Fund, injecting $1.50 billion into advancing open and interoperable networks. This funding aims to spearhead the adoption of open and interoperable 5G radio access networks, thus driving technological advancement within the United States.
Looking forward, Technavio forecasts the global industrial communication market to grow at a 10.9% CAGR between 2022 and 2027 and increase by $73.71 billion. Additionally, Contrive Datum Insights projects the global networking service market to rise at a CAGR of 32.9%, reaching $64.91 billion by 2030.
BB and AUDC are expected to benefit from the industry's tailwinds. In terms of price performance, BB has gained 15.4% over the past month compared to AUDC's 7.5% decline. Moreover, BB has surged 48.2% over the past six months, compared to AUDC's 31.5% plunge rise during the same period.
Moreover, BB has surged 63.2% year-to-date to close the last trading session at $5.32, while AUDC has plummeted 42% during the same time frame to close the last trading session at $10.37.
But which Technology – Communication/Networking stock could be a better pick? Let's find out.
Recent Developments
On September 11, BB unveiled its latest series, BlackBerry Radar® H2M IS, tailored for hazardous materials carriers. These devices carry an 'Intrinsically Safe' certification, expanding the reach of BlackBerry Radar, an asset tracking solution, to target companies handling hazardous materials like fuel, tank carriers, ocean shippers, and railways.
BlackBerry Radar devices exhibit exceptional reliability and resilience, even in adverse conditions such as dirt, snow, or extreme temperatures. The new series elevates this reliability, providing reassurance to hazardous materials carriers operating in the oil and gas, chemicals, and agricultural sectors.
This strategic move positions BB to potentially assume a leadership role in an industry ripe for digital transformation, offering fresh opportunities to transport and logistics firms globally.
On July 31, AUDC announced that Microsoft Corporation (MSFT) had certified the Voca Conversational Interaction Center (Voca CIC) as a contact center solution for Microsoft Teams. AUDC's Voca CIC, designed for the CX market, seamlessly integrates with customers' existing Microsoft Teams Phone infrastructure, facilitating true UC and CC consolidation.
MSFT's certification of Voca CIC would empower AUDC to strengthen its market presence, fostering a genuine CX focus within the Microsoft Teams ecosystem. This could ensure AUDC customers benefit from unwavering reliability, security, and top-tier professional services, aligning with their high-performance portfolio offerings.
Recent Financial Results
For the fiscal 2024 first quarter that ended May 31, 2023, BB's revenue increased 122% year-over-year to $373 million. Its adjusted gross margin grew 71.4% from the year-ago value to $180 million.
In addition, the company's adjusted net income and adjusted EPS came in at $35 million and $0.06, compared to an adjusted loss and adjusted loss per share of $31 million and $0.05 in the prior year's period. However, BB also registered an operating loss of $11 million during the quarter.
For the second quarter that ended June 30, 2023, AUDC's services revenues increased 2.4% year-over-year to $28.45 million. Its cash inflow from investing activities rose significantly from the year-ago value to $7.35 million. As of June 30, 2023, the company's cash and cash equivalents came in at $36.23 million, compared to $24.54 million as of December 31, 2022.
Past and Expected Financial Performance
Over the past three years, BB's revenue declined at a CAGR of 4.8%. Moreover, total assets decreased at a 19.6% CAGR during the same time period.
Analysts expect BB's revenue to decrease 11.4% year-over-year to $769.82 million for the fiscal year ending February 2025. However, the company's EPS for the next fiscal year is expected to grow 466.7% from the prior year to $0.04.
Over the past three years, AUDC's revenue increased at a CAGR of 7.4%. Its net income and EPS grew at respective CAGRs of 19.7% and 19% during the same time frame. However, its total assets declined at a CAGR of 2.4%.
The consensus revenue estimate of $262.86 million for the fiscal year ending December 2024 reflects an increase of 7.1% year-over-year. Moreover, the consensus EPS estimate of $1.08 for the same period indicates a 66% growth from the previous year.
Valuation
In terms of forward non-GAAP PEG, BB is currently trading at 35.82x, significantly higher than AUDC, which is trading at 0.80x. Moreover, BB's forward EV/Sales multiple of 3.49 is 279.3% higher than AUDC's 0.92x. Additionally, BB's forward EV/EBITDA multiple of 68.21 compares with AUDC's 8.21x.
Profitability
BB's trailing-12-month revenue is 3.3 times that of what AUDC generates. However, AUDC is more profitable, with a trailing-12-month gross profit margin of 63.53%, compared to BB's 57.38%.
Additionally, AUDC's trailing-12-month EBITDA margin and net income margin are 7.55% and 5.31%, respectively, compared to BB's EBITDA margin of negative 6.50% and net income margin of negative 65.51%.
POWR Ratings
BB has an overall rating of C, which equates to Neutral in our proprietary POWR Ratings system. Conversely, AUDC has an overall rating of B, translating to Buy. The POWR Ratings are calculated considering 118 different factors, with each factor weighted to an optimal degree.
Our proprietary rating system also evaluates each stock based on eight distinct categories. BB has a C grade for Value, justified by its mixed valuation. In terms of forward non-GAAP P/E, BB is trading at 709.33x, significantly higher than the 22.69x industry average. However, its forward EV/Sales of 3.49x is 21.3% lower than the 4.43x five-year industry average.
On the other hand, AUDC has a B grade for Value, justified by its lower-than-industry valuation. In terms of forward non-GAAP P/E, AUDC is trading at 15.95x, 29.7% lower than the 22.69x industry average. Moreover, the stock's forward EV/EBITDA of 8.21x is 43% lower than the 14.40x industry average.
Furthermore, BB has a D grade for Quality. The stock's trailing-12-month net income margin of negative 65.51% compares with the industry average of 2.03%. Also, its trailing-12-month asset turnover ratio of 0.42x is 32.7% lower than the industry average of 0.62x.
On the contrary, AUDC has a B grade for Quality. Its trailing-12-month net income margin and asset turnover ratio of 5.31% and 0.81x are 161.3% and 31.4% higher than the respective industry averages of 2.03% and 0.62x.
In addition, BB has a D grade for Stability, in sync with its 60-month beta of 1.16, while AUDC has a C grade for Stability, justified by its 60-month beta of 0.56.
Of the 50 stocks in the Technology – Communication/Networking industry, BB is ranked #37, while AUDC is ranked #7. 
Beyond what we've stated above, we have also rated both stocks for Growth, Momentum, and Sentiment. Click here to view BB's ratings. Get all AUDC ratings here.
The Winner
Leading tech stocks BB and AUDC are well-positioned to capitalize on the industry's prospects. However, considering BB's comparatively poor financial performance, higher valuation, and lower profitability, AUDC seems to be a better buy now.
Our research shows that the odds of success increase when one invests in stocks with an overall rating of Strong Buy. View all the top-rated stocks in the Technology – Communication/Networking industry here. 
43 Year Investment Pro Shares Top Picks
Steve Reitmeister is best known for his timely market outlooks & unique trading plans to stay on the right side of the market action. Click below to get his latest insights…  
Steve Reitmeister's Trading Plan & Top Picks >
Want More Great Investing Ideas?
---
BB shares were trading at $5.55 per share on Wednesday afternoon, up $0.23 (+4.32%). Year-to-date, BB has gained 70.25%, versus a 17.89% rise in the benchmark S&P 500 index during the same period.
About the Author: Aanchal Sugandh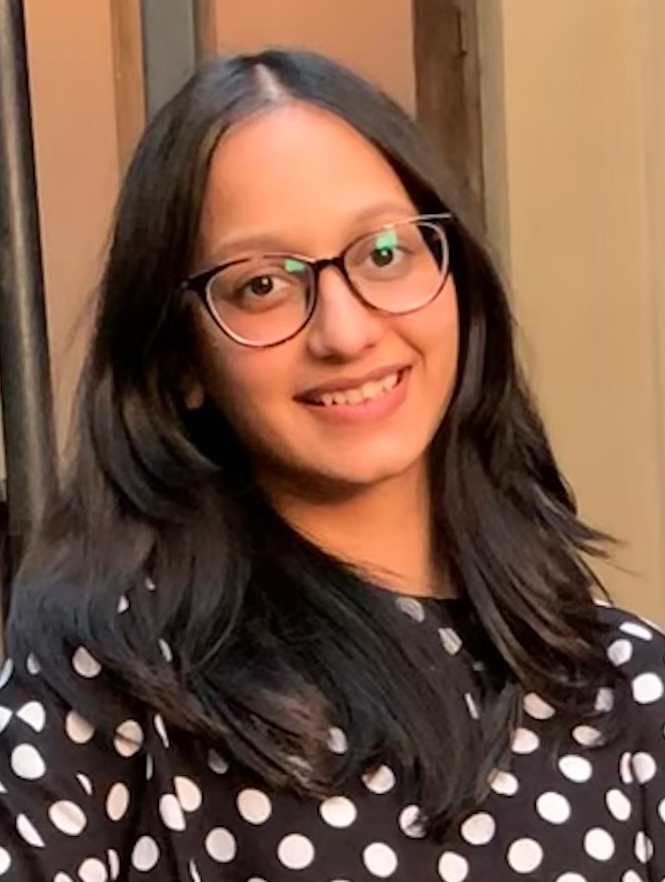 Aanchal's passion for financial markets drives her work as an investment analyst and journalist. She earned her bachelor's degree in finance and is pursuing the CFA program. She is proficient at assessing the long-term prospects of stocks with her fundamental analysis skills. Her goal is to help investors build portfolios with sustainable returns. More...
More Resources for the Stocks in this Article