It's been a tough week for Wall Street and the cannabis sector. Cowen hit 3 cannabis companies firms with downgrades on Monday, the stock markets have been plunging due to the spread of the coronavirus, and Cronos Group (CRON) announced that they would be delaying their fourth-quarter and full-year earnings report. 
CRON was set to report earnings this week on Thursday, February 27th.  There was no reason given as to why the earnings release will be postponed along with no new specific date given for the delayed filing. 
 "The company has had a delay in the completion of its financial statements and will make a further announcement in a subsequent press release to schedule the date and time of the earnings conference call," Cronos said in a statement.
So is this a negative sign? 
Could be.  One thing that we do know for sure is that the market hates uncertainty and as a result CRON slid to 52-week low.
So what could be the cause of delay for CRON? 
This quarter's results will be the company's first after they announced a change in its dormitory and primary listing from Canada to the United States.
CRON is now primarily a United States-based dual-listed firm. This means that it needs to file its upcoming reports under the United States Generally Accepted Accounting Principles (GAAP) and not under International Financial Reporting Standards (IFRS). IFRS filing is the standard for Canada, but that's not the case for CRON anymore as they primarily a United States-based firm. 
Based on the delay announced on Monday, we are estimating that the change in reporting standards could be the culprit. 
United States GAAP and IFRS are substantially different. IFRS is principles-based, which means there is some room for flexibility. On the other hand, US GAAP is focused directly on rules.
Rules need to be extremely clear and defined in case someone unintentionally breaks them. It takes a significant amount of time to make these interpretations, even more so when a company is changing from a more relaxed set of financial reporting guidelines to a much more strict set of accounting principles.
Although US GAAP principles are slowly becoming more flexible, there are still differences that remain in reversals of impairment losses, fixed assets and intangibles as well as allowable inventory accounting methods. Meanwhile, fixed asset accounting along with leases and intangible asset accounting treatments still need corrections.
That said, at the end of the day, CRON is still a publicly-traded company and should be able to meet the market's minimum reporting standards regardless.
---
CRON shares were trading at $6.09 per share on Wednesday afternoon, up $0.06 (+1.00%). Year-to-date, CRON has declined -20.60%, versus a -3.22% rise in the benchmark S&P 500 index during the same period.
About the Author: Aaron Missere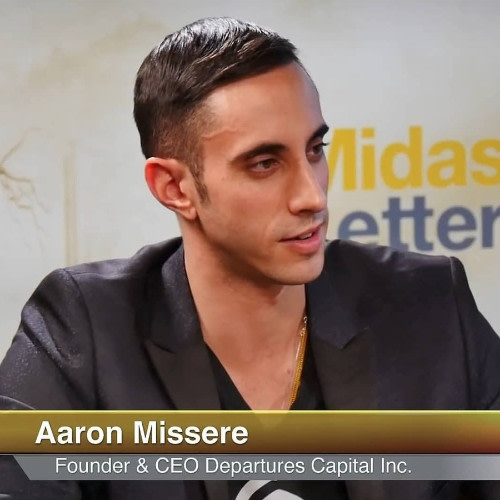 Aaron is an experienced investor who is also the CEO of Departures Capital. His primary focus is on the cannabis industry. He also hosts a weekly show on YouTube about marijuana stocks. Learn more about Aaron's background, along with links to his most recent articles. More...
More Resources for the Stocks in this Article