With innovation in technological products being at an all-time high, the demand for electronics has surged. In response, there has been a significant rise in the manufacturing and distribution of electronic components and electromechanical devices, which is promoting the expansion of the electronics industry.
As a result, it seems wise to invest in fundamentally sound electronic stocks Dolby Laboratories, Inc. (DLB), Arrow Electronics, Inc. (ARW), and EchoStar Corporation (SATS) that are well positioned to capitalize on the industry's growth and potentially generate skyrocketing returns. Let us discuss this in detail.
The electronics industry is driven by constant innovation and technological advancements. The major driving force has been the appetite for quicker, more efficient, and feature-rich devices. As per Statista, revenue in the consumer electronics market is expected to reach $1.03 trillion this year.  
The expansion of the Internet of Things (IoT), which relies on intricate electronic components to enable constant connectivity and communication between devices, also propels the industry's growth. In addition, active involvement from manufacturers and suppliers in building the 5G infrastructure is also boosting the industry's prospects.
Moreover, electronic companies' increased investment in research and development and their growing emphasis on innovation is leading to significant breakthroughs in the field, further prompting the industry's expansion. The global electronic components market size is expected to grow at a 4.9% CAGR reaching $631.38 billion by 2028.
Investors' interest in electronics stocks is evident from the S&P 600 – Computer & Electronics Retail Index's 36.3% returns over the past six months.
Let us now delve into the fundamentals of electronic stocks DLB, ARW, and SATS to understand what makes them worthwhile investments.
Dolby Laboratories, Inc. (DLB)
DLB designs and manufactures advanced audio and imaging hardware and software for the entertainment, cinema, broadcast, and television industries. Its products enhance image and sound quality during content creation, distribution, and playback, providing a superior audiovisual experience for audiences.
On March 23, DLB and Audible, a leading creator and provider of premium audio storytelling, launched Dolby Atmos on Audible, introducing immersive cinematic listening experiences with pioneering spatial sound. The launch enhances the audio storytelling catalog, offering listeners a richer experience with incredible immersive sound.
The alliance could boost DLB's revenue on the backs of a growing customer base. The partnership could also lead to more partnerships and licensing deals, which can expand DLB's reach and profitability in the audio storytelling industry.
Additionally, on March 20, PUBG MOBILE, one of the most popular mobile games, and DLB announced that the game's Arena Mode would now support Dolby Atmos immersive audio. The improved audio experience is expected to result in increased user satisfaction, which should bode well for DLB's growth and reputation.
DLB's revenue increased 12.4% year-over-year to $375.89 million in the second quarter of the fiscal year 2023 that ended March 31. Its operating income rose 152% from the year-ago value to $109.22 million. In addition, the company's non-GAAP net income and EPS grew 30.4% and 37% year-over-year to $122.60 million and $1.26, respectively.
The consensus revenue estimate of $1.31 billion for the fiscal year ending September 2023 reflects a 4.4% year-over-year improvement. Likewise, the consensus EPS estimate of $3.50 for the ongoing year indicates an 11.4% rise year-over-year. Moreover, the company surpassed the consensus EPS estimates in three of four trailing quarters.
The stock has gained 19.2% over the past six months to close the last trading session at $84.15.
DLB's robust fundamentals are apparent in its POWR Ratings. The stock has an overall rating of B, equating to Buy in our proprietary rating system. The POWR Ratings are calculated by considering 118 different factors, each weighted to an optimal degree.
DLB has an A grade for Quality and a B for Sentiment. It is ranked #3 in the 39-stock Technology – Electronics industry.
In addition to the POWR Ratings I've just highlighted, you can see DLB's ratings for Growth, Value, Stability, and Momentum here.
Arrow Electronics, Inc. (ARW)
ARW provides electronic components and enterprise computing solutions to industrial and commercial users. The company operates through two segments, Global Components; and Global Enterprise Computing Solutions. It serves customers in over 90 countries through 220+ sales facilities and 43 distribution centers.
On April 12, ARW signed a pan-European distribution agreement with specialist rack manufacturer Rackmount.IT, which offers high-quality rack mount kits custom-made to fit major hardware vendors' appliances.
The agreement aims to generate substantial value for ARW's channel partners by enabling Rackmount's end customers to maximize the benefits of their IT hardware investment.
Moreover, on March 14, ARW and Qualcomm Technologies International, Ltd. broadened their partnership through the establishment of Edge Labs. This ARW Center of Excellence would enable customers to expedite the development of connected intelligent edge devices using Qualcomm Technologies' solutions.  
By leveraging its engineering and supply chain capabilities, ARW, in partnership with Qualcomm Technologies, can help customers accelerate their design and speed to market in machine vision, robotic, and edge appliance applications.
For the first quarter that ended April 1, 2023, ARW's global ECS sales increased marginally year-over-year to $1.88 billion. Cash inflows from operating activities stood at $223.80 million, compared to a cash outflow of $200.25 million in the prior year's quarter.
Additionally, as of April 1, 2023, the company's cash and cash equivalents stood at $205.55 million, compared to $176.92 million as of December 31, 2022.
Shares of ARW have gained 12.3% year-to-date to close the last trading session at $119.14.
ARW's positive outlook is apparent in its POWR Ratings. The stock has an overall rating of B, equating to Buy in our pro­­­­­­­­­prietary rating system.
ARW has a B grade for Momentum and Value. It has ranked #9 out of 39 stocks within the Technology – Electronics industry.
Click here to access additional ARW ratings for Sentiment, Stability, Quality, and Growth.
EchoStar Corporation (SATS)
SATS delivers networking technologies and services globally. Its Hughes segment offers broadband satellite technologies and internet products/services to consumer customers, while the EchoStar Satellite Services (ESS) segment provides satellite services to government service providers, content providers, and private enterprise customers.
On April 17, Hughes Network Systems, a SATS company, made its Hughes Smart Network Edge software available for defense network operations. The software automates decision-making to optimize edge devices for the Department of Defense.
The software's success and adoption could lead to increased revenue for the company, as well as provide a competitive edge in offering innovative solutions for mission-critical communication.
Furthermore, on March 14, Hughes Network Systems announced that MEASAT Global Berhad had selected the Hughes JUPITER™ System ground platform, widely acknowledged as the industry standard for satellite implementations worldwide, to offer broadband services on the MEASAT-3d High-Throughput Satellite.
This could enhance SATS' reputation and attract new customers due to the system's high efficiency and low service costs.
During the first quarter that ended March 31, 2023, SATS' revenue from EchoStar Satellite Services increased 34% year-over-year to $6 million. As of March 31, 2023, the company's cash and cash equivalents stood at $920.11 million, compared to $704.54 million as of December 31, 2022.
Moreover, SATS' current assets amounted to $2.18 billion, compared to $2.13 billion, as of December 31, 2022.
Analysts expect SATS' EPS to increase 43.8% year-over-year to $0.23 for the fiscal second quarter ending June 2023. The company's EPS for the next quarter (ending September 2023) is expected to rise 18.5% year-over-year to $0.32. Shares of SATS marginally gained intraday to close the last trading session at $15.46.
SATS' solid fundamentals are apparent in its POWR Ratings. The stock has an overall rating of B, translating to Buy in our proprietary rating system.
SATS has an A grade for Value and a B grade for Quality. It has ranked #7 within the same industry.
Click here to access additional SATS ratings (Sentiment, Stability, Growth, and Momentum). 
The Bear Market is NOT Over…
That is why you need to discover this timely presentation with a trading plan and top picks from 40 year investment veteran Steve Reitmeister:
REVISED: 2023 Stock Market Outlook > 
---
DLB shares were trading at $84.14 per share on Monday morning, down $0.01 (-0.01%). Year-to-date, DLB has gained 19.67%, versus a 8.15% rise in the benchmark S&P 500 index during the same period.
About the Author: Aanchal Sugandh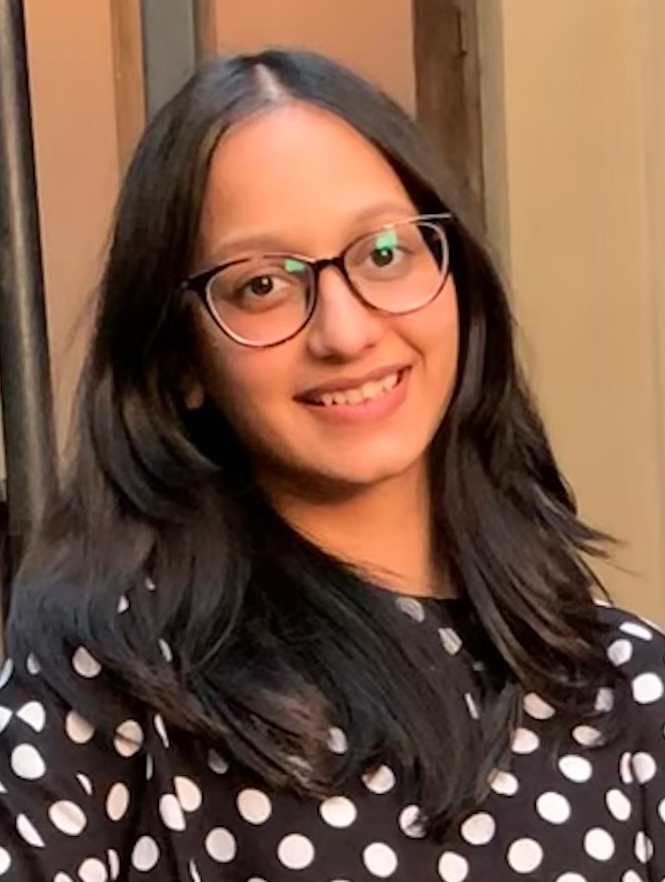 Aanchal's passion for financial markets drives her work as an investment analyst and journalist. She earned her bachelor's degree in finance and is pursuing the CFA program. She is proficient at assessing the long-term prospects of stocks with her fundamental analysis skills. Her goal is to help investors build portfolios with sustainable returns. More...
More Resources for the Stocks in this Article