In this article, I have evaluated prominent biotech stocks, Bionano Genomics, Inc. (BNGO) and Gilead Sciences, Inc. (GILD), to determine which could generate better returns. After thoroughly evaluating these stocks, I think while GILD could be a solid buy, avoiding BNGO could be ideal for the reasons discussed in this article.
Government support, including regulatory modernization and increased healthcare spending, is driving the biotechnology industry. The rise of personalized medicine and orphan drug formulations is creating opportunities for innovative biotech firms, further boosting market revenue.
As a result, the global Biotechnology market is projected to reach $2.77 trillion by 2030, expanding at a CAGR of 14.2%.
Moreover, the biotechnology industry is flooded with a massive influx of data due to technological advancements and the integration of sensors and IoT devices. This abundance of data is driving innovation, enhancing clinical trial patient recruitment, and facilitating bioinformatics solutions for agriculture and microbial research.
Consequently, the global big data in the healthcare market is projected to surge to $255.80 billion by 2030, at a CAGR of 25.3%.
In terms of price performance, GILD is a clear winner with 16.4% gains over the past three months compared to BNGO's 86.2% decline. Also, GILD has declined 4.3% over the past three months compared to BNGO's 56.1% decline.
Here are the reasons why I think GILD might perform better in the near term:
Recent Developments
On August 21, 2023, BNGO announced that it had received a letter from the staff of the Listing Qualifications department of the Nasdaq Stock Market LLC notifying that BNGO had regained compliance with Nasdaq's minimum bid price requirement set forth in Nasdaq Listing Rule 5550(a)(2) for continued listing on the Nasdaq Capital Market.
As previously announced, the company was notified by Nasdaq on May 30, 2023 that it was not in compliance with the Minimum Bid Price Requirement.
Conversely, on September 10, GILD announced promising early data from the global, open-label, Phase 2 EVOKE-02 study evaluating Trodelvy® (sacituzumab govitecan-hziy) in combination with Merck & Co.'s (MRK) anti-PD-1 therapy KEYTRUDA® (pembrolizumab) with or without platinum agents in patients with previously untreated advanced or metastatic non-small cell lung cancer (NSCLC) without actionable genomic alterations.
Moreover, on September 8, GILD announced the pricing of senior unsecured notes in an aggregate principal amount of $2 billion, in an underwritten, registered public offering, consisting of $1 billion of 5.25% senior notes maturing in 2033 and $1 billion of 5.55% senior notes maturing in 2053.
Recent Financial Results
In the fiscal second quarter that ended June 30, 2023, BNGO's total operating expenses increased 23.8% year-over-year to $41.55 million. Its loss from operations and net loss widened by 22.3% and 21.2% from the year-ago quarter to $39.24 million and $38.91 million, respectively.
On the contrary, during the fiscal second quarter ended June 30, 2023, GILD's revenues rose 5.4% year-over-year to $6.60 billion. Non-GAAP operating income came in at $2.28 billion and non-GAAP net income attributable to GILD reached $1.69 billion. Additionally, its non-GAAP EPS stood at $1.34.
Past And Expected Financial Performance
Over the past three years, BNGO's revenue grew at a 55.3% CAGR. Analysts expect BNGO's revenue to amount to $9.05 million in the current quarter, $10.81 million in the next quarter, and $35.90 million in the current year. Its EPS is expected to be negative $1 in the current quarter, negative $0.95 in the next quarter, and negative $4.24 in the current year.
Conversely, GILD's revenue has increased at a 7.3% CAGR over the past three years. Its revenue is likely to amount to $6.80 billion in the current quarter, $7.14 billion in the next quarter, and $26.86 billion in the current year. Moreover, its EPS is expected to be $1.91 in the current quarter, $1.99 in the next quarter, and $6.59 in the current year.
Valuation
BNGO's forward P/S multiple of 3.20 is lower than GILD's 3.51. Additionally, BNGO's forward EV/Sales multiple of 1.35x is lower than GILD's 4.13x.
Thus, BNGO is relatively more affordable.
Profitability
BNGO's trailing-12-month gross profit margin of 26.35% is lower than GILD's 79.42%. BNGO's trailing-12-month asset turnover ratio of 0.11x is lower than GILD's 0.44x.
Furthermore, BNGO's trailing-12-month ROCE, ROTC, and ROTA of negative 58.67%, 34.71%, and 53.99% are lower than GILD's 26.50%, 13.19%, and 8.80%, respectively.
Hence, GILD is more profitable.
POWR Ratings
BNGO has an overall rating of F, which equates to a Strong Sell in our proprietary POWR Ratings system. Conversely, GILD has an overall rating of A, translating to a Strong Buy. The POWR Ratings are calculated considering 118 different factors, with each factor weighted to an optimal degree.
Our proprietary rating system also evaluates each stock based on eight distinct categories. BNGO has an F grade for Stability, which is in sync with its 24-month beta of 2.67.
On the other hand, GILD's 24-month beta of 0.51 aligns with its Stability grade of B.
Among the 368 stocks in the Biotech industry, BNGO is ranked #335, while GILD is ranked #4.
Beyond what we've stated above, we have also rated both stocks for Growth, Value, Momentum, Sentiment, and Quality. Get all BNGO ratings here. Click here to view GILD ratings.
The Winner
The biotech sector's growth is being propelled by a keen emphasis on leveraging AI, data analytics, and automation to optimize production processes. Industry participants like BNGO and GILD stand to gain from these prevailing industry trends.
However, BNGO's lower profitability and higher beta value make its competitor GILD more favorable investment choice.
Our research shows that the odds of success increase when one invests in stocks with an Overall Rating of Strong Buy or Buy. View all the top-rated stocks in the Biotech industry here.
43 Year Investment Pro Shares Top Picks
Steve Reitmeister is best known for his timely market outlooks & unique trading plans to stay on the right side of the market action. Click below to get his latest insights…
Steve Reitmeister's Trading Plan & Top Picks >
Want More Great Investing Ideas?
---
GILD shares were trading at $75.69 per share on Monday morning, up $0.02 (+0.03%). Year-to-date, GILD has declined -9.26%, versus a 17.03% rise in the benchmark S&P 500 index during the same period.
About the Author: Kritika Sarmah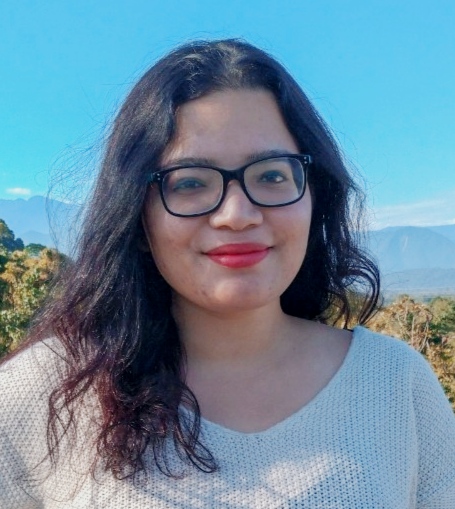 Her interest in risky instruments and passion for writing made Kritika an analyst and financial journalist. She earned her bachelor's degree in commerce and is currently pursuing the CFA program. With her fundamental approach, she aims to help investors identify untapped investment opportunities. More...
More Resources for the Stocks in this Article