As the economy faces high inflation and the Fed's aggressive interest rate hikes, the possibility of a recession increases. Amid an existing inflationary and recessionary environment, it could be wise to invest in consumer staple stock, Grupo Bimbo, S.A.B. de C.V. (GRBMF), which manages to perform steadily because of the inelastic demand for its products.
GRBMF is a Mexican food processing company specializing in producing and distributing a broad range of products, including bread, bagels, and more. The company operates more than 203 bakeries and 1,6000 sales centers in 33 countries, including Mexico, the United States, Europe, Asia, and Africa.
The food-making company reported an outstanding fiscal year 2022. The company's net sales soared to a historic high of Ps. 398.71 billion ($21.96 billion), boasting a remarkable 17.7% increase, predominantly credited to sturdy pricing and volume in all regions. Its adjusted EBITDA reached Ps. 53.46 billion ($2.94 billion), a 12.8% year-over-year growth.
In addition, GRBMF's net majority income grew 194.7% year-over-year to Ps. 46.91 billion ($2.56 billion) due to the strong sales performance, the extraordinary gain related to MEPPs, and the sale of Ricolino.  
After a year of exceptional financial performance, the company is well-positioned for robust growth in 2023, with continued investments in key strategic opportunities.
On March 7, the company announced its arrival in Romania after acquiring the Vel Pitar bakery. Vel Pitar owns ten bakeries in Romania and has more than 12 renowned bread and other product brands under its belt. The acquisition would allow GRBMF to strengthen its position as the industry leader in grain-based foods while expanding its reach to 34 nations on four continents.
Shares of GRBMF have gained 25.7% over the past six months and 85.9% over the past year to close the last trading session at $5.00.
Let's now delve deeper into the factors that render GRBMF a compelling prospect for investment.
Robust Financials
For the fiscal fourth quarter that ended December 31, 2022, GRBMF's net sales increased 15.3% year-over-year to Ps.109 billion ($6 billion). Its gross profit grew 12.8% from the year-ago value to Ps.56.19 billion ($3.09 billion). Also, the company's operating income rose 150% from the prior year's period to Ps.24.06 billion ($1.32 billion).
Furthermore, GRBMF's adjusted EBITDA grew 12% year-over-year to Ps.14.64 billion ($806.02 million), while its net majority income increased 526.7% year-over-year to Ps. 30.23 billion ($1.66 billion). Also, as of December 31, 2022, the company's cash and cash equivalents increased 40.8% year-over-year to Ps.12.31 billion ($677.95 million).
Solid Growth Record
The company's net income has experienced a remarkable surge over the past three years, growing at a CAGR of 95.1%. Also, the company's revenue and EBITDA have increased at CAGRs of 11% and 22.2% over the same period, respectively.
Discounted Valuation
In terms of forward EV/Sales, GRBMF is trading at 1.16x, which is 29.4% lower than the 1.64x industry average. Its forward EV/EBITDA multiple of 8.71 is 27.9% lower than the 12.08x industry average.
Additionally, the stock's forward Price/Sales multiple of 0.91 is 18% lower than the industry average of 1.12x, while its forward EV/EBIT of 12.32 is 19.3% lower than the industry average of 15.27.
High Profitability
The stock's trailing-12-month gross profit margin of 51.51% is 63.8% higher than the 31.46% industry average. Its trailing-12-month EBITDA margin of 16.64% is 55.3% higher than the 10.72% industry average. Likewise, GRBMF's trailing-12-month levered FCF margin of 2.89% is 8.9% higher than the industry average of 2.65%.
Furthermore, the company's trailing-12-month cash from operations of $2.18 billion is 517.8% higher than the $352.50 million industry average. And its trailing-12-month CAPEX/Sales of 6.31% compares to the industry average of 3.16%.
POWR Ratings Show Promise
GRBMF's strong fundamentals are reflected in its POWR Ratings. The stock has an overall rating of A, which equates to a Strong Buy in our proprietary rating system. The POWR Ratings are calculated by taking into account 118 different factors, with each factor weighted to an optimal degree.
Our proprietary rating system also evaluates each stock based on eight distinct categories. GRBMF has an A grade for Growth, consistent with its solid financial growth. The stock's 24-month beta of 0.16 justifies its Stability grade of A.
In addition, the stock has a B grade for Quality and Value, consistent with its higher-than-industry profitability and lower-than-industry valuation. GRBMF has topped the B-rated 83-stock Food Makers industry. Click here to access GRBMF's Momentum and Sentiment ratings.
View all the top stocks in the Food Makers industry here.
Bottom Line
GRBMF strives to expand its global reach and strengthen its position as an industry leader, creating opportunities for future growth and expansion. Moreover, the company recently announced its option exercise to redeem all of its outstanding Subordinated Perpetual Notes, which could aid GRBMF in strengthening its financial profile.
Thus, GRBMF's impressive financial performance, positive outlook, low valuation, and strong profitability might make this consumer staple stock an ideal investment amid uncertain macroeconomic conditions.
How Does Grupo Bimbo, S.A.B. de C.V. (GRBMF) Stack up Against Its Peers?
While GRBMF has an overall rating of A, one might consider looking at its industry peers, Sysco Corporation (SYY), which has an overall A (Strong Buy) rating, and US Foods Holding Corp. (USFD) and Seaboard Corporation (SEB), which have an overall B (Buy) rating.
What To Do Next?
Get your hands on this special report:
The best part of the recent bear market is that there are thriving companies trading at tremendous discounts to fair value.
This combination of stellar earnings growth and low price provides a great catalyst for investor success.
And this report focuses on the 7 best of these stocks primed to soar in the weeks ahead. Click below to claim your copy now.
---
GRBMF shares were trading at $5.00 per share on Wednesday afternoon, up $0.40 (+8.70%). Year-to-date, GRBMF has gained 6.38%, versus a 4.91% rise in the benchmark S&P 500 index during the same period.
About the Author: Aanchal Sugandh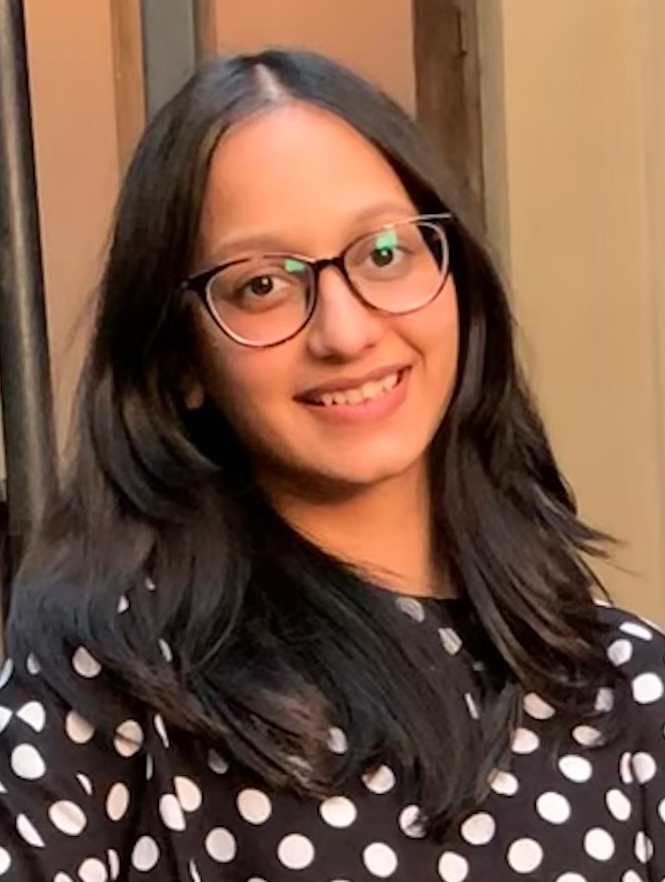 Aanchal's passion for financial markets drives her work as an investment analyst and journalist. She earned her bachelor's degree in finance and is pursuing the CFA program. She is proficient at assessing the long-term prospects of stocks with her fundamental analysis skills. Her goal is to help investors build portfolios with sustainable returns. More...
More Resources for the Stocks in this Article