One of the newest IPOs in the cannabis sector was Sundial Growers (SNDL), and it's been on fire since the stock was listed on the NASDAQ. The stock has nearly doubled in a few short days since it started trading and a lot of investors are curious to know if the company will be able to sustain its momentum since their IPO. One thing we are going to examine is if Sundial Cannabis is targeting the right segments of the market in order to sustain momentum since their IPO or if they have just timed the market perfectly, so far. Another interesting fact was that Sundial Growers chose the NASDAQ over the TSX first as they wish to gain a wider investor base. During a recent interview with the company's CEO during the first day of the company's IPO, the CEO mentioned a few key points to note for the company. Torsten Kuenzlen CEO of Sundial growers mentioned that the company will be focusing on building a sustainably profitable business and then scaling as opposed to building a huge business and then turning it profitable. The company wishes to prove its concept and expand on it by maintaining investor confidence. He mentioned that the company wishes to focus on gobbling up market share with its premium brands and eventually diving into the CBD market in Europe as well. They recently acquired Bridge Farm which is an indoor agricultural producer of edible herbs and ornamental flowers in the UK. The company plans to grow Hemp at Bridge Farms 1.6 million square foot facility although currently, only 40,000 square feet of space is available for use.
When it comes to revenue, that number has become increasingly important to investors as these companies mature and push towards profitability. Growing revenue in 2018 was seen among one of the most important aspects of the cannabis sector with promises of profitability to come. Sundial Growers wished to do it the other way around, they are focused on starting out profitable and growing the business along the way, claims their CEO. Sundial's market cap currently sits at just over 1 Billion dollars the US and the company posted tiny revenues of just 1.5 million dollars for the first quarter along with a 16.7-million-dollar loss. The company does plan to see a rapid increase in revenues in the range of 19 million to 21 million although still expects steep losses. For the company's first public earnings report, they will really have to bring something substantial to the table in the form of results or outlook to justify the company's sky-high valuation. The company totes a different business model than its competitors and it will be interesting to see if that model can deliver.
The question remains, can we justify the valuation when it comes to Sundial growers or has the company timed their IPO date just perfectly. As the Canntrust scandal cools down and the stock markets stabilize, many cannabis stocks have bounced off recent lows and the future is looking a bit brighter for the sector in general as earnings so far this quarter have been fairly impressive. I think this company has a lot to prove in such a competitive sector where IPOs can get crushed, we will be watching from the sidelines until the company provides more guidance and instills further confidence when it comes to their valuation.
(Disclosure: We do not own Sundial Growers)
---
SNDL shares were trading at $11.87 per share on Friday morning, down $0.43 (-3.50%). Year-to-date, Sundial Growers Inc. (SNDL - Get Rating) has gained 39.98%, versus a 17.34% rise in the benchmark S&P 500 index during the same period.
About the Author: Aaron Missere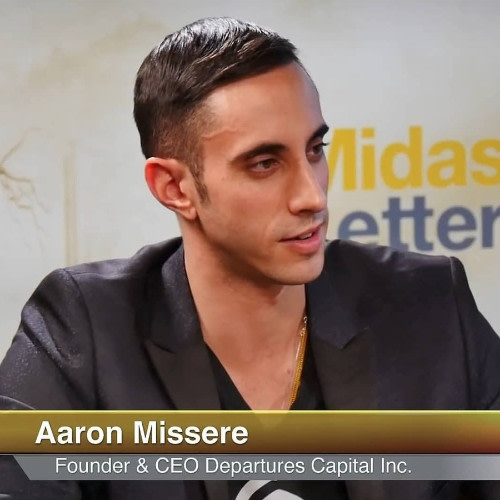 Aaron is an experienced investors who is also the CEO of Departures Capital. His primary focus is on the cannabis industry. He also hosts a weekly show on YouTube about marijuana stocks. Learn more about Aaron's background, along with links to his most recent articles. More...
More Resources for the Stocks in this Article