9 "Must Own" Growth Stocks
By StockNews.com
---
Introduction
Every investor loves growth stocks. That is because they are the ones with the most exciting stories and dramatic upside potential that gets your heart pumping.
Unfortunately they are also amongst the most dangerous stocks to own. Rarely are you the only investor aware of the growth story. This leads to more money chasing the ticker, which pumps up the valuation to premium levels.
That is fine as long as the reality of growth keeps up with expectations. However, once the company falls short of the lofty outlook, the stock will collapse...like when a pin pops an overfilled balloon.
I don't bring up this potential pitfall as a reason to ignore growth stocks. Rather, the key is to focus on the right kind of growth stocks that increase your odds of success.
In my 40 year investing career I have come to appreciate that the key ingredient is finding companies with consistent operational excellence. The best living proof of that is captured in our proprietary POWR Ratings stock selection model where the A rated stocks have averaged a +31.10% annual return since 1999.
The strength of the POWR Ratings model is looking for consistent growth. Not just earnings, but also revenue, cash flow, margins growth and more. This important attribute greatly increases the odds that the company will have more beat and raise earnings reports in the future, which propels the share price higher. (You can learn more about the POWR Rating system at https://stocknews.com/powr-ratings/)
On the pages that follow we will share insights on each of these 9 very attractive growth stocks. Altogether you will find them in a range of different industries and market caps. I have no doubt there is something for everyone in this report...and quite likely more than a few of these stocks will end up in your portfolio.
Wishing you a world of investment success!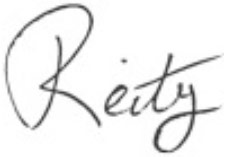 Steve Reitmeister
…but my friends call me Reity (pronounced "Righty")
CEO, StockNews.com
Editor, Reitmeister Total Return
Stock #1 - UnitedHealth (UNH)
UnitedHealth is a diversified health care and insurance company that offers a broad spectrum of products and services through UnitedHealthcare and Optum platforms. The company provides employers with products and resources to plan and administer employee benefit programs.
UNH is an apt selection for this current market of rising rates and inflation which has led to steep losses in many high-multiple, growth stocks. In contrast, UNH is more of a 'slow and steady' growth stock, since it has a slower growth rate. However, there is more confidence in its ability to grow over the long-term given its leading position and the steady growth in healthcare spending.
Due to an aging population and government support, healthcare spending is growing at a staggering rate. In 1970, healthcare spending was about $75 billion or $356 per capita which equated to about 7% of GDP. Last year, healthcare spending was $4.1 trillion, or about $12,000 per person. And, it now accounts for just under 20% of total GDP.
UNH is one of the biggest beneficiaries of this dynamic as large portions of healthcare spending pass through the company. Currently, the company has 146 million members through its partnerships with employers and governments.
Last year, UNH earned $19.07 in EPS and $287 billion in revenue which are increases of 22% and 11%, respectively. This year, analysts are forecasting $21.70 in EPS and $321 billion in revenue. In 2023, analysts see another year of double-digit earnings and revenue growth. Despite this bullish outlook, UNH is very reasonably valued with a P/E of 21 and a 1.3% dividend yield.
UNH is one of the top-ranked stocks in the POWR Ratings universe with an overall A rating, which equates to a Strong Buy in our POWR Ratings system. It also has a B for Sentiment which isn't surprising given that 15 out of 18 Wall Street analysts covering the stock have a Buy rating.
Stock #2 - Broadcom (AVGO)
AVGO is a semiconductor and infrastructure software company based in San Jose, California. The company's chips are found in all sorts of products and devices including iPhones, computers, and networking equipment.
The company has been a major beneficiary of recent trends in tech like cloud computing, 5G, and data centers. The company's infrastructure software is used to manage data centers and has been a recent growth driver for the company. Growth in this segment is also one reason that the company's margins have expanded from 13.5% to 34.1% over the last 5 years.
The combination of margin expansion and revenue growth is quite potent for AVGO's bottom line. This was evident in its last earnings report which showed 16% revenue growth and EPS growth of 79%. And unlike many tech companies which are experiencing a sharp slowdown as the economy returns to normal, AVGO is expected to continue delivering double-digit earnings and revenue growth over the next couple of years.
The major factor is that enterprise tech spending continues to be strong. For the full year, analysts are forecasting $35.52 in EPS and $32 billion in revenue which equates to growth of 27% and 16%, respectively.
AVGO's POWR Ratings are consistent with its strong earnings outlook and leadership in important categories. The company has an overall A rating, which translates to Strong Buy in our proprietary ratings system. A-rated stocks have posted an average annual performance of 31.1% which handily beats the S&P 500's 8.0% average annual gain over the same period.
Stock #3 - PulteGroup (PHM)
PHM, based in Atlanta, GA, is primarily a residential homebuilder. Some of its well-known brands include Centex, Pulte Homes, Del Webb, DiVosta Homes, American West, and John Wieland Homes.
Housing is expected to be one of the strongest parts of the economy in 2022, and PHM operates in some of the hottest real estate markets in the country.
Both supply and demand factors are supportive of real estate. On the supply side, inventories are at low levels. And on the demand side, rates remain on the low-end, while there is a massive demographic bulge of potential buyers as Millennials enter their 40s and 30s.
This combination of growing demand and tight supply means that homebuilders will see revenue growth and margin expansion. This is evident in PHM's earnings report which shows the company's operating margins going from 12% during the pre-pandemic era to over 18% now.
In its last earnings report, the company showed revenue growth of 17% and EPS growth of 43%. Given this strong momentum and favorable sector dynamics, PHM's rating of a B or Buy is not surprising. The stock also has strong component grades including a B for Growth, Sentiment, and Quality.
Stock #4 - AMN Healthcare Services (AMN)
AMN provides healthcare workforce solutions and staffing services in hospitals and other healthcare facilities throughout the United States. The company operates through three segments: Nurse and Allied Solutions; Physician and Leadership Solutions; and Technology and Workforce Solutions.
Like UNH, AMN's growth prospects are disconnected from short-term fluctuations in the economy. Even prior to the pandemic, there has been a shortage of healthcare workers due to an aging population, workforce, and rising wages.
Now, the situation has gotten worse with many healthcare workers retiring early or choosing to leave the industry. According to Becker's Hospital Review, 18% of healthcare workers have left their jobs with another 20% considering quitting.
Needless to say, this is a crisis for healthcare providers who have to rely on companies like AMN to fill their staffing needs. AMN's business momentum is also evident in its recent earnings report which showed a 75.1% increase in revenue and a 105% jump in earnings.
For the full year, analysts are projecting $10.36 in EPS and $4.8 billion in revenue which equates to growth rates of 29% and 21%, respectively compared to last year. Despite this impressive growth, AMN is quite cheap with a forward P/E of 11 which is significantly less than the S&P 500's forward P/E of 19.
AMN's POWR Ratings reflect this promising outlook. The stock has an overall B rating, which equates to a Buy in our proprietary rating system. The stock has an A grade for Growth and a B grade for Quality and Value which makes it one of the most well-rounded growth stocks in the market.
Stock #5 - ICL Group (ICL)
ICL produces and distributes fertilizers, specialty minerals, and chemicals worldwide. The company operates through four segments: Industrial Products; Potash; Phosphate Solutions; and Innovative Ag Solutions.
As a provider of chemicals and essential inputs for several industries, ICL is poised to benefit from elevated inflation due to its strong pricing power. Demand should also be strong as its customers are in sectors like agriculture and industrial production which have been quite strong in recent months.
Additionally, Russia, Ukraine, and Belarus are major exporters of fertilizer which is leading to soaring prices. The combination of rising food prices and fertilizer prices bodes well for ICL.
Last year, the company had strong revenue growth and margin expansion which is continuing so far this year. After its most recent earnings report, the company increased its full-year EBITDA forecast to a range of $3.5 billion to $3.75 billion. This is particularly impressive given its total market cap is $14 billion.
And, these estimates could be increased as fertilizer and food prices continue trending higher. Given these positives, it's not surprising that ICL has an overall A rating, which equates to Strong Buy in our POWR Ratings system. The stock has an A for Growth grade due to expectations of very strong earnings growth in 2022 and strength in its customers' end-markets which bodes well for ICL's revenue and pricing power.
Stock #6 - Cirrus Logic (CRUS)
CRUS is a provider of integrated circuits for audio and voice signal processing applications. The company's products are organized into two streams: portable audio products and non-portable audio and other products. These products include analog and mixed-signal components targeting mobile devices, smart homes, and applications in the automotive, energy, and industrial markets.
Within the tech industry, earnings are making clear that there is a slowdown on the consumer side, but little on the enterprise side. This is evident in CRUS's recent earnings report which showed a 30% increase in revenue.
Last year, Apple accounted for 77% of CRUS' revenue. However, it did reach a record in terms of non-Apple revenue. The company is seeing increased traction for its products in Android phones for haptics and audio. CRUS also has a chip for auto-focus that many believe will be a standard in future phone models.
Another positive for CRUS is that later phone models have more expensive CRUS components so it should realize higher revenues as these make up a greater mix of overall iPhone sales.
CRUS is rated a B by the POWR Ratings which equates to a Buy. A-rated stocks have posted an average annual performance of 20.%1 which beats the S&P 500's average annual performance of 8.0%.
The stock is quite cheap with a forward P/E of 12.8 which is cheaper than the S&P 500's average P/E. It also has a B for Sentiment as the stock has a $65 price target, implying 35% upside. Additionally, only 1 analyst covering the stock out of 17 has a Buy rating.
Stock #7 - Synopsys (SNPS)
SNPS supplies electronic design automation software engineers use to design and test integrated circuits, offers semiconductor intellectual property products, and provides software tools for the electronics, financial services, automotive, medicine, and energy sector.
One constraint on growth for the post-pandemic economy has been the shortage of semiconductors. This has led to decreased production for many industries such as autos and durable goods and contributed to inflationary pressures as chips are now found in all types of products.
Thus, companies are investing and building new semiconductor capacity. This includes Intel which is expected to spend between $25 and $28 billion in 2022 after spending $19 billion last year.
SNPS is also a beneficiary as it is involved in multiple steps of the chipmaking process such as design and verification and intellectual property for chip designs. The company also has a new, fast-growing division that is dedicated to software security and quality.
Given the bullish environment for semiconductor companies, it's not surprising that SNPS has been delivering strong earnings growth. Last year, the company grew earnings by 14% and revenue by 13%. This year, analysts are forecasting 25.2% earnings growth and 18.9% revenue growth.
SNPS' strong fundamentals are reflected in its POWR ratings. The stock has an overall B rating, which translates to a Buy in our proprietary rating system and an A for Quality. This makes it one of the best stocks to play the semiconductor boom.
Stock #8 - IQVIA Holdings (IQV)
IQV is at the intersection of the healthcare and software industries. It provides advanced analytics, technology solutions, and clinical research services to the life sciences industry and serves pharmaceutical, biotechnology, device and diagnostic, and consumer health companies.
As of 2022, the healthcare IT market was estimated at $332 billion. It's expected to grow to reach $820 billion by 2026, growing at an annual rate of 20.8%.
This growth means that IQV will have plenty of opportunities through organic user growth and increasing revenue per user. Software stocks are intrinsically attractive to investors, because they have high margins and are capable of rapidly "scaling up".
Since IQV sells to healthcare and life sciences companies, it's likely to have even less churn than competitors which means more pricing power. Additionally, there are not many competitors given the significant barriers to entry.
Over the next year, IQV's EPS is forecast to grow 38.8% and revenue by 21.7%. This follows its 27% revenue growth last year. Another positive development is operating margins nearly doubling over the past year.
IQV's POWR Ratings reflect this promising outlook. The stock has an overall B rating, which equates to Buy in our proprietary rating system. The stock also has an A grade for Growth and a B grade for Sentiment.
Stock #9 - Box, Inc. (BOX)
BOX provides a cloud content management platform that enables organizations and consumers to manage and share their content from anywhere on any device. Currently, the company has approximately 77.7 million users, 105,000 paying organizations, and it is offered in 25 different languages.
One of the major trends over the past couple of decades has been the explosion in data whether it's people watching streaming programs, creating content, or working collaboratively on projects. Thus, the demand for cloud storage services like BOX is likely to continue growing.
Another source of potential upside for Box is that many tech companies, flush with cash, could look for growth opportunities through acquisitions. Unlike many other companies, Box is forecast to be profitable next year and is already positive on a free cash flow basis.
BOX could be a natural target given its established presence in the cloud storage market which could be a fit for many different companies. BOX is also much more reasonably priced than most cloud or software stocks with a $3.85 billion valuation.
Next year, the company is anticipated to become profitable as analysts expect $1.46 in EPS. Another positive is that revenue growth is forecast to be double-digits over the next 2 years.
BOX's strong industry conditions and attractive characteristics translate into a B rating, which equates to a Buy in our POWR Rating system. The stock has strong component scores across the board including an A for Growth and Quality. This makes it one of the most attractive growth stocks in 2022.
What's Next?
I hope you enjoyed exploring these 9 exciting growth stocks with tremendous upside potential. However, every day our timely POWR Rating system produces a fresh list of stocks ready to outperform. Here are the 3 best ways to take advantage of these timely stocks.
POWR Growth
If you are serious about finding the next superstar growth stocks that provide extraordinary profits, then you will want to learn more about the POWR Growth service here.
All "A" Rated Strong Buy Stocks
To see the most recent list of top rated POWR Ratings stocks, then bookmark this page for future reference.
Reitmeister Total Return
This is the popular newsletter service run by StockNews CEO, Steve Reitmeister. This is where he shares his market outlook and hand selected stocks and ETFs to help investors stay one step ahead of the market. Learn more by clicking here.