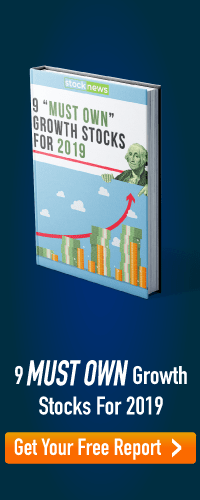 It was a cold and quiet late Friday afternoon New York time.  Then gold dropped down through the 1300 support level.  This came as a big surprise to many gold bugs who thought that since gold was recently testing 1350 that it wouldn't go below 1320 any time soon.  Well, as the market likes to say, surprise surprise.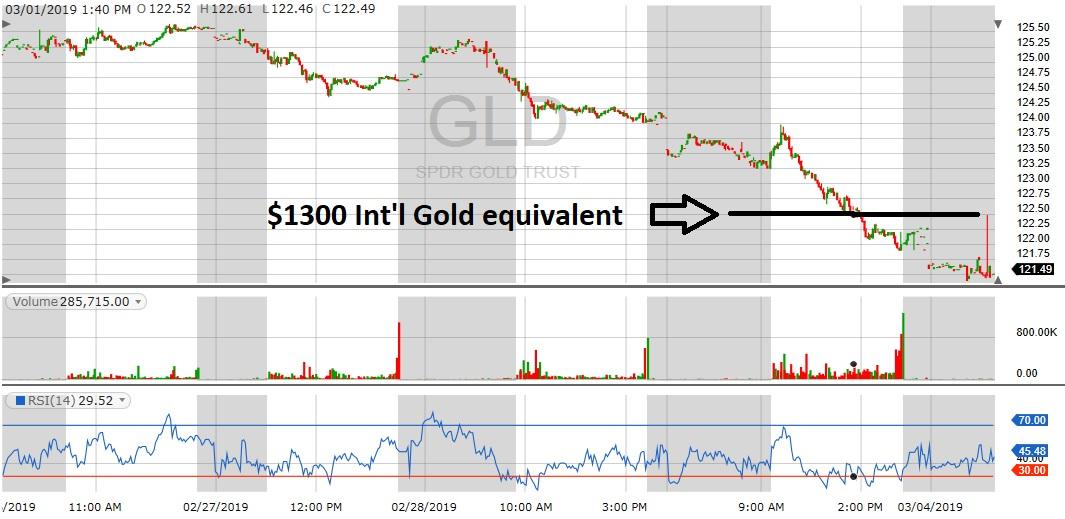 Gold's drop was in response to a big up day for
the US Dollar
. Positive news 
about the US economy
 Thursday and Friday morning doubtless helped the US Dollar have its best day in over a month.  Among other indicators, the latest Chicago PMI 
surprised to the upside
, with a 64.7, the largest monthly increase since Feb 2017.
And housing numbers were up too, with overall ownership up to 64.8% which is the highest number since early 2014.  Maybe Millenials are finally 
moving out of mom & dad's basement
?  (haha, that was supposed to be a joke)
Gold miner stocks took a big hit on US markets too, as traders dumped recent purchases to avoid being caught in a landslide.  Of course, dumping stocks is what creates landslides in the market, so it became a bit of a self-fulfilling prophecy on Friday afternoon.
All this good news was reinforced over the weekend as China and the US suddenly seem a lot 
closer to an end
 to the trade war. 
Gold
will need to hold 1285 this week or face another leg down.  Keep an eye on the US Dollar index, as gold's price is moving almost in lock-step with the buck these days.
Signed,
The Gold Enthusiast
DISCLAIMER: The author holds no positions in any mentioned securities.  He is long the gold mining sector with small, non-market-moving positions in NUGT, JNUG, a few junior mining stocks, and some covered calls in NUGT, and may trade any of these in the next 48 hours.
---
About the Author: Mike Hammer

For 30-plus years, Mike Hammer has been an ardent follower, and often-times trader, of gold and silver. With his own money, he began trading in '86 and has seen the market at its highest highs and lowest lows, which includes the Black Monday Crash in '87, the Crash of '08, and the Flash Crash of 2010. Throughout all of this, he's been on the great side of winning, and sometimes, the hard side of losing. For the past eight years, he's mentored others about the fine art of trading stocks and ETFs at the Adam Mesh Trading Group More...
9 "Must Own" Growth Stocks For 2019
Get Free Updates
Join thousands of investors who get the latest news, insights and top rated picks from StockNews.com!
Top Stories on StockNews.com
---