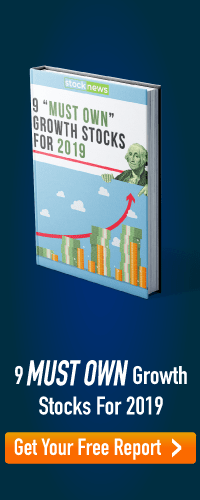 Every night our POWR rating system recalculates the scores for over 4,000 stocks and 120 industries. This morning it turns out that Software Applications is the #1 rated industry with an impressive 29 stocks receiving the coveted A-Strong Buy rating. (You will find full access to the POWR ratings on StockNews.com).
The POWR rating is very focused on momentum attributes. However, the 6 stocks I selected below also scored well on fundamental and value metrics creating a best of all worlds investment approach.  Enjoy!
Red Hat (RHT)
Shares are running higher in anticipation of strong earnings 3/25. And why shouldn't they? The company has topped earnings for 14 straight quarters as shares have rallied over 150%. They say "the trend is your friend". If true, then Red Hat is looking mighty friendly.
Oracle (ORCL)
The ride for this tech giant has not been as smooth as it's cousins in the FAANG group. However, when you pull back to see the big picture, ORCL is experiencing impressive year over year growth especially as their cloud based products gain traction. Their most recent earnings announcement put everyone on notice that the growth and share price appreciation party should continue in 2019 and beyond.  
Atlassian (TEAM)
Often these upstart software companies are more vaporware then reality. Not the case with Atlassian. The adoption rate of their project tracking and content creation by corporations is impressive. Even more eye-catching is that TEAM is churning a healthy profit that continues to be on the upswing after a string of beat and raise quarters. No sign of that momentum ending any time soon.  
Microsoft (MSFT)
You know the managers of Microsoft have spent hours trying to figure out how to get the M from their name inserted into the FAANG acronym. Certainly it is deserved as MSFT has proven that they are no longer a dinosaur like IBM becoming less relevant by the day. The reinvented MSFT may not be as sexy as Amazon or Apple, however the tremendous earnings growth the past few years has shares outpacing the market averages by a wide margin. The appealing 1.6% dividend yield is just icing on the generous capital appreciation cake.
Workday (WDAY)
This is one of the more impressive names in the cloud computing space. Their recent 28% earnings beat has shares pressing all time highs. However, analysts see even more gains ahead as their finance and human resource applications gain market share. That is why the street high target stands at $250 providing ample upside from its current level.
Zendesk (ZEN)
Its easy to make funny zen-based references with this company. However, its growth pace is anything but peaceful. Over the next two years earnings are expected to jump over 200%. That may sound like a tall order until you appreciate how they have been a dominate player in the customer service software space. That was on full display in their recent 233% earnings beat that have shares making new all-time highs with more upside expected ahead.
All 6 of these stocks currently enjoy a POWR rating of A-Strong buy. You can learn more about the POWR rating system at https://stocknews.com/powr-ratings/.
---
About the Author: Steve Reitmeister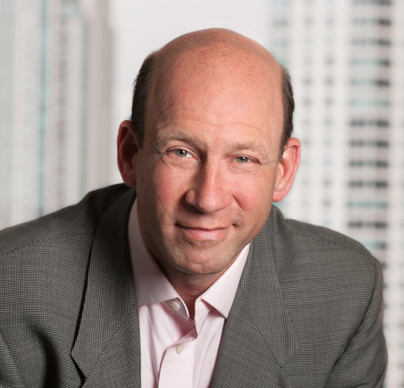 Steve is better known to the StockNews audience as "Reity". Not only is he the CEO of the firm, but he also shares his 40 years of investment experience in the Reitmeister Total Return portfolio. Learn more about Reity's background, along with links to his most recent articles and stock picks. More...
9 "Must Own" Growth Stocks For 2019
Get Free Updates
Join thousands of investors who get the latest news, insights and top rated picks from StockNews.com!
Top Stories on StockNews.com
---