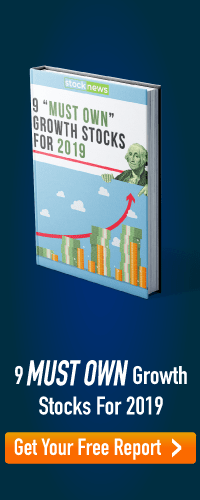 The stock market has already absorbed some of the huge initial public offerings from companies such as Lyft (LYFT), Pinterest (PINS) and Zoom (ZM).  Some bigger names such as Uber and WeWork, both considered 'disruptors' to various industries from auto to office space,  have recently filed and are expected to garner market capitalizations in the $50-$80 billion range.
But the name that intrigues me most is AirBnB, the room rental, and travel platform.  The company has not filed its S-1 yet but it has indicated that it plans to do so by the second quarter of this year. Early estimates peg it to be awarded a $30 billion market capitalization.
AirBnB has certainly earned the title of a disrupter as it has not only reinvented the way people rent vacation properties (and sometimes business too) by allowing private homeowners to lease out both rooms or entire house or apartments.
By offering a wide range and often one-of-a-kind properties, often at lower prices, Airbnb grew quickly and now lists more rooms than all of the largest hotel chains.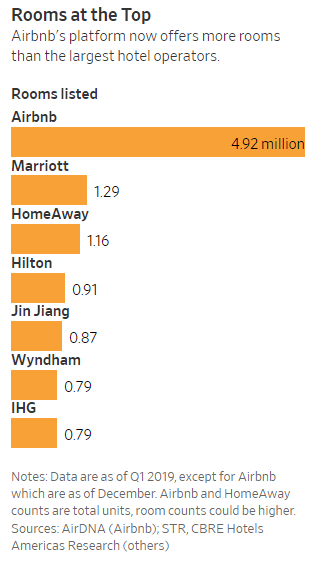 AirBnb's growth has not come without cost or controversy. It has run afoul, especially in large cities, of strict laws regarding subletting or leasing out apartments. In New York City alone, there are an estimated 55,000 units being illegally leased under the AirBnB platform.
It has also brought the anger to other tenants that don't like the constant traffic.  And of course, there have been some been high-profile cases in which a renter has refused to leave headache-costing owners millions in legal fees to get squatters evicted.
As the company has matured, it has taken a more serious and active role in making it sure it adheres to local regulations, provides security and background checks and generally acting as a business, rather than deferring all responsibility onto users by claiming "its just a platform."
While it is still asset light—which makes it such an attractive business model- taking ownership of the experience has also proved good for business.  It realized there is still a market for those that want to have certain consistency or set of expectations met and the amenities of full-service hotels. The quirky charms of six cats or appliances that don't work can fade fast.
In fact, it has recently teamed up some luxury hotels such as the Ritz Carlton, Airbnb and has agreed to, but RXR Tonight its biggest in a move to increase hotel listings on the platform which includes 10 floors in New York Rockefeller Center.
Just as AirBnB is invading the traditional hotel space Marriott is pushing into the apartment rental arena.
Marriott International (MAR) is also an asset-light company in that owns just 1% of the over 4,735 hotels and properties that operate under brands Marriott, W Hotels, The Luxury Collection, St. Regis, Sheraton, Westin, Renaissance, Le Meridien, and lower tier like Courtyard, Residence Inn, Fairfield, Springhill Suites, Four Points
It essentially franchises these brands to third-party owners then acts as the management company for which is earns a fee of some 4%-6% of revenues.  This is very competitive to the 3%-4% fee AirBnB collects.
But unlike AirBnb, which takes a mostly hands-off approach and simply acts to facilitate the transaction, Marriott has a nearly full say in how the properties are managed, hire workers and managers, renovate rooms and take care of the day to day operations. They reimbursed from the property owners on the basis of sales.
For owners of income property, especially on the high-end, having an end-to-end service, from reservations to upkeep would be appealing in terms of both maximizing revenues and maintaining the properties value.
Entering the home-sharing business isn't without risk. The big hotel operators work primarily on management or franchise basis these days, licensing their brands to hotel owners. By offering apartment rentals, they risk alienating their hotel partners by creating new competition.
But if Marriott is successful, it could end up disrupting the disruptor.
---
About the Author: Steve Smith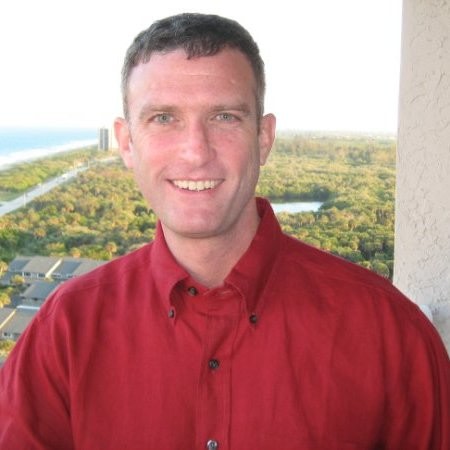 Steve has more than 30 years of investment experience with an expertise in options trading. He's written for TheStreet.com, Minyanville and currently for Option Sensei. Learn more about Steve's background, along with links to his most recent articles. More...
9 "Must Own" Growth Stocks For 2019
Get Free Updates
Join thousands of investors who get the latest news, insights and top rated picks from StockNews.com!
Top Stories on StockNews.com
---