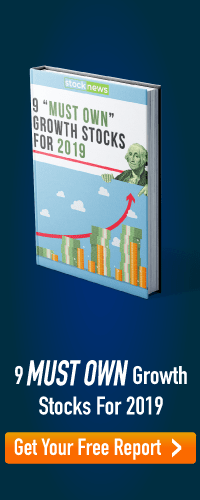 Bottom Line: Investing Is All About Managing Risks And Your Limited Capital Well
GE's epic failure is an important lesson that there are no certainties on Wall Street. Even the bluest of blue chips can fail, and even dividend aristocrats can be forced to slash their payouts.

This is why it's always important for investors to periodically check in on their companies. For most once a year is sufficient. For blue chips, you can stretch that to two or even three years for dividend aristocrats or kings. But never ignore four or more years of deteriorating fundamentals, including sales, earnings, cash flow and returns on invested capital.

This is especially critical since investing is never done in a vacuum. There are thousands of potential companies to invest in, including several hundred quality dividend payers. Heck, there are 53 dividend aristocrats (25+ straight years of dividend growth) and 26 dividend kings (50+ consecutive years of payout hikes) from which to start your search for quality blue-chip income growth stocks.

While not every aristocrat is worth owning (some might not meet your portfolio's goals), there are plenty that offers either high and safe yields, or moderate yields and fast (8+%) dividend growth. And of course, there are plenty of future dividend aristocrats (and champions who aren't in the S&P 500) that are also great places to put your money.

The bottom line is that with so many great opportunities out there to earn generous, safe, and steadily rising income, there is no reason that investors should cling to perennial fundamental losers (poor capital gains are not a reason to sell, only declining fundamentals). Especially since there's always some quality blue chip on sale, even during the hottest of bull markets.

Remember that your portfolio is like a business, and what stocks you buy (and what prices you pay) is your capital allocation. Avoid the mistakes that Jeffrey Immelt made at GE. Don't overpay for companies, don't overtrade, and whatever you do, don't ever ignore steadily deteriorating company fundamentals.

---
About the Author:
This is a sample bio paragraph. More...
9 "Must Own" Growth Stocks For 2019
Get Free Updates
Join thousands of investors who get the latest news, insights and top rated picks from StockNews.com!
Top Stories on StockNews.com
---