As the harsh selloff continues to deepen, many investors are wondering when the bleeding is going to stop?
We are now closing in on post-legalization lows and many stocks within the cannabis sector are now hitting fresh 52 week lows surpassing their December lows of last year. There is a huge debate around why the cannabis sector is declining, some say its a massive amount of short interest, others say its overhype finally dying down and some might say the bubble has burst. We can't deny the fact that during the initial boom, there were tons of companies who overpromised and underdelivered when it came to results.
During difficult times like these, the market will put these companies to the test and only the strong will emerge. This time around it takes patience and nerves of steel to stomach the volatility seen in the cannabis sector but there is one company on the top of our watchlist right now that just keeps on getting more attractive.
That company is Aurora Cannabis and we talk about them all the time. There are a few reasons why we love Aurora Cannabis and the cheaper it gets the more we like it. This week we saw fresh 52 week lows for Aurora Cannabis with no real news driving the selloff, other than the fact that the cannabis sector is selling off. Let's not forget what Aurora Cannabis is capable of and how much of a discount this company could be trading at.
First off Aurora Cannabis will be able to produce over 600,000 kgs of cannabis per year which will give the company a big advantage over some of its competitors, but being able to produce a massive amount of cannabis alone is not the golden ticket. What makes Aurora Cannabis different from its peers is the fact that they can produce cannabis for such an insanely cheap price. Aurora has an ambitious target of producing cannabis for a cost of $1 per gram. During Auroras latest earnings report their costs fell from $1.42 to $1.14 making them hands down the cheapest producer. This is going to come in handy when they start to focus in on margins, especially when production capacity is running at 100% by next year.
Now the second most important thing Aurora Cannabis has going for them is the fact that they are in 25 different countries and counting. Growing international revenues is extremely important for success within the cannabis sector in our opinion because eventually, the Canadian market is going to become oversaturated and oversupplied. As the world warms up to cannabis aurora will be set to profit and grow revenues on a global scale. Cannabis investors are simply tired of promises and want to see real results right now in the form of revenues. Time and time again we see this happen in the market, investors get excited and drive stock prices up like crazy, and then get impatient and sell stocks into oblivion.
Aurora Cannabis and the entire sector may be in a heavy decline right now but once this company starts firing on all cylinders, investors could be in store for a dramatic recovery. Buckle up and enjoy the ride.
(Disclosure: The author owns shares of Aurora Cannabis)
---
ACB shares were trading at $4.16 per share on Tuesday morning, down $0.23 (-5.24%). Year-to-date, ACB has declined -16.13%, versus a 19.74% rise in the benchmark S&P 500 index during the same period.
About the Author: Aaron Missere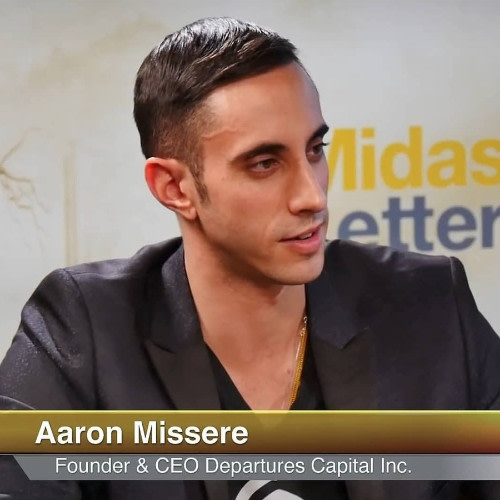 Aaron is an experienced investor who is also the CEO of Departures Capital. His primary focus is on the cannabis industry. He also hosts a weekly show on YouTube about marijuana stocks. Learn more about Aaron's background, along with links to his most recent articles. More...
More Resources for the Stocks in this Article