This week started off with the cannabis sector plunging into the red with double-digit losses for many large-cap stocks. Aurora Cannabis was among one of the biggest decliners in the market. 
Last week Aurora Cannabis announced that it had provided notice to all holders of the company's CAD$230 million 5% unsecured, convertible debentures (which are due March 9, 2020), that they have an opportunity to voluntarily convert their debentures at the Amended Early Conversion Ratio. So what does this actually mean?
In simple terms, this means that anyone who held debentures had the option to convert them into common shares on Monday, November 18, 2019.  They will determine the amended early conversion ratio by giving a 6% discount to the VWAP (volume-weighted average selling price). By doing this, it causes further dilution of Aurora Cannabis' share price. 
This is a significant factor that drove Aurora Cannabis down so drastically but there was also other negative news that hit the headlines. On Monday it was announced that the Shall Law Firm and the Rosen Law Firm have both announced Investigations of Securities Claims Against Aurora Cannabis. They are encouraging investors with losses of over $100,000 to contact the firm. 
Despite this unfavorable news, two analysts recently voiced their positive opinions about Aurora Cannabis which is why, as investors, we should not lose track of our long term perspective. 
Cantor Fitzgerald analyst Pablo Zuanic actually upgraded the stock last week upgraded to overweight from neutral while raising his price target to $5.85 from $5.10. His reasons for the upgrade are as follows: "We do not expect a worse quarter for the group" Aurora looks as if it's in better shape than its competitors, the company shows a strong understanding of the market, and the updates announced Thursday afternoon were "more decisive actions" than rivals are making. It seems as if Aurora Cannabis is committed to survival during these tou times which many companies may have a hard time doing. Pablo also stated "Kudos for the timeliness and depth of disclosure (best in class among the larger LPs." "We think this should account for something."
Another positive note from Cowen analyst Vivian Azer stated that, "We now have cash, it's a good thing," even as she dropped her price target to $6 from $8. "With the Canadian cannabis sector under-whelming across the board, for one reason or another, ACB delivered on perhaps the most critical element: more cash," stated Azer, who maintains an outperform rating. "In our view, management is taking a prudent approach to match up supply capacity with demand, thus slowing down capital spending. Given its low-cost production, ACB seems prepared to leverage its scale advantages.
We will be watching to see how Aurora Cannabis performs after the early conversion period for their debentures ends Wednesday, November 20th. The stock has taken an absolute beating in a short period of time which could indicate that a bounce could be coming, but we are not in the business of catching falling knives. 
Aurora Cannabis remains one of our favorite cannabis companies but we are exercising extreme caution when entering the markets at this time.  Waiting until the dust settles could be a great strategy to deploy during this volatility. 
(Disclosure: The author owns shares of Aurora Cannabis)
---
ACB shares were unchanged in after-hours trading Tuesday. Year-to-date, ACB has declined -52.82%, versus a 26.55% rise in the benchmark S&P 500 index during the same period.
About the Author: Aaron Missere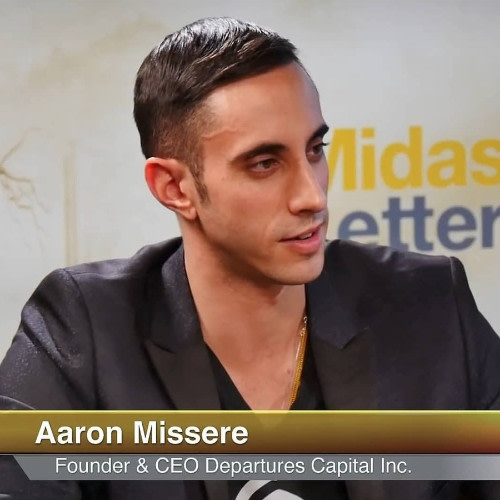 Aaron is an experienced investor who is also the CEO of Departures Capital. His primary focus is on the cannabis industry. He also hosts a weekly show on YouTube about marijuana stocks. Learn more about Aaron's background, along with links to his most recent articles. More...
More Resources for the Stocks in this Article