For anyone who is a long term shareholder in Canopy Growth, recently it has been a long and painful ride down into the '30s. As the entire sector sold off over these past few months, canopy followed suit sliding from highs of $76 (CAD) all the way down into the '30s recently. Now Canopy has not really done a great job of pleasing investors at least for the short term and we think that this company really has to rethink their strategy over the next few quarters to re-instill shareholder confidence. In this article, we would like to weigh the pros and cons of obtaining such a large investment (4 billion from constellation brands) at such an early stage and how it could potentially have damaged the company moving forward. We still feel that Canopy Growth will continue to be an industry leader, but we think that big changes have to be made before we see a substantial recovery in their share price.
Thinking back to when Canopy Growth received one of the largest investments in the cannabis sector to date (4 billion from constellation brands) it seems as everyone couldn't stop ranting about how great Canopy was going to do, and how they did not have anything to worry about. Having a huge amount of cash to deploy in the cannabis sector may have seemed like the company was destined for greatness, but after the last quarter, the picture is not as bright as some may have anticipated. The company actually lost market share, along with a huge amount of money. We wanted to analyze the physiological aspect of having such a huge cushion of money so early in the game versus a company like Aurora Cannabis who needs to constantly raise money but is fully invested into their operations without a huge partner to influence their decisions. What we are getting at is, did Canopy Growth and their management team put too much emphasis on future growth and forget about the short term accomplishments that shareholders would like to see? With recently quarterly earnings reports coming out it seems as if we are at a crossroads in the cannabis sector and canopy may need to rethink their overall strategy. We all saw how investors reacted to Aphria's earnings report when they announced that they were the first profitable large-cap cannabis stock in Canada. The stock skyrocketed 40% and it seems as if the market's patience is growing thin, and investors want to see results now instead of just simply future projected growth.
We feel that management at Canopy Growth got too comfortable with knowing that they had a massive amount of cash available. As Bruce Linton was fired, we actually take that as a positive for Canopy Shareholders and don't necessarily feel that Bruce was the best fit for the job. Canopy Growth in our opinion was paying out far too much in employee compensation, rather, our philosophy is that when the company is starving (or not profitable) the employees should starve together, and when they are generating lots of cash and have turned profitable, then the employees deserve all the great rewards.
Without taking into account all of Canopy Growths future plans and expansion operations in terms of CBD and medical research, we are looking at things with a bit more simplicity. We are big fans of the large-cap stocks within the cannabis sector and feel that these are going to be the companies that lead the industry, also the ones with the most amount of security. In our opinion Canopy Growth will continue to be an industry leader which is why we feel that Canopy is nearing the point where it's hard to ignore the selloff, and there is no doubt value within the company. Buying great companies for a great price when they go through rough times is one way to make substantial returns within the stock market, but we also need to be smart and determine how long it might take the company to recover from their rough patch. We feel that right now might be a bit early to buy the dip in shares of Canopy Growth, but the fact that management has changed, we feel the company could be on the right track. When they start focusing on shorter-term profitability and a revised strategy to re-instill shareholder value, Canopy could come back with a vengeance, but until then, we will be watching from the sidelines.
---
CGC shares were trading at $26.82 per share on Monday morning, down $1.29 (-4.59%). Year-to-date, CGC has declined -0.19%, versus a 18.04% rise in the benchmark S&P 500 index during the same period.
About the Author: Aaron Missere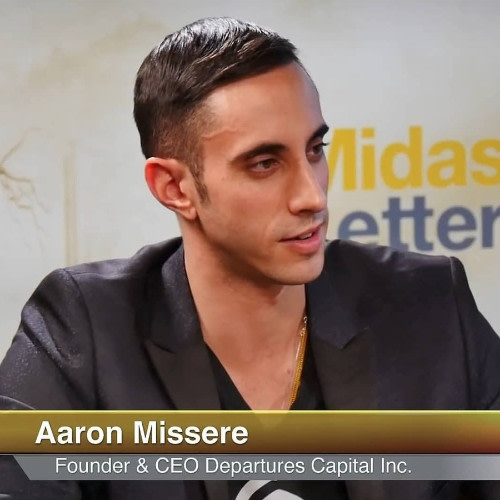 Aaron is an experienced investor who is also the CEO of Departures Capital. His primary focus is on the cannabis industry. He also hosts a weekly show on YouTube about marijuana stocks. Learn more about Aaron's background, along with links to his most recent articles. More...
More Resources for the Stocks in this Article