Sell ratings are all too rare in the investment world. In fact, brokerage firms use that label less than 5% of the time with a strong preference towards the positive with Buy ratings. More likely, if they are actually negative on a stock, they will just say "Hold".
The point is that Sell ratings are worth heeding because it points to stocks likely to underperform. That certainly is the case with the stocks affixed with a POWR Ratings of D & F (learn more about the POWR Ratings system.)
The funny thing is that 1 of the 6 Sell rated stocks in the list today is actually a bank and brokerage firm itself: Deutsche Bank (DB - Get Rating). More on that in a minute.
Today my goal is to go beyond Sell rated stocks that you should remove from your portfolio. Instead the focus is on a unique blend of stocks that should actually tumble further in price and are ripe shorting opportunities.
The best way to explain why these stocks are likely to keep heading lower is best understood by reviewing my screening process to uncover these 6 stocks.
We start this process by realizing that there are currently 1393 Sell rated stocks according to the POWR Ratings system.
Unfortunately not all of them will tumble in price. In fact, many of them score well on popular value measures.
This makes sense when you realize that the POWR Ratings is focused on momentum. Thus, the Buy rated stocks are experiencing the most momentum and typically have higher measures on key value metrics like PE, PEG, P/S, Book Value etc.
Conversely those with the least momentum, and scored lowest on the POWR Ratings, are out of favor stocks. Many of them sinking to fairly low valuation metrics that could attract value investors hoping for a turnaround.
The problem is that most stocks heading lower in price are doing that because of weakness in their fundamental picture. Most likely attributable to a decline in their earnings outlook. My experience tells me to avoid those stocks like the plague as they typically go from bad to worse.
My goal today is not just to show you stocks that have POWR Ratings of D or F (Sell and Strong Sell). But also where the Wall Street analyst community still anticipates that prices will go even lower. Meaning where the average target price for shares is lower than the current price. The difference is what we call "Downside %".
Let's dig further into the screening process to find these unsavory stocks.
1393 POWR Rating Sells
1190 of the above had analyst target prices
1180 of them actually had price targets above the current price
10 stocks remained with a lower target price than current price
6 of them had more than 10% downside to their fair value targets. And those are the ones we want to focus on today.
Here is the full list of 6 Sell Rated stocks that also have the most downside potential. Be sure to click on the ticker for each stock to research further:
| | | | | | |
| --- | --- | --- | --- | --- | --- |
| Company | Ticker | Price | Target | Downside % | Market Cap ($mil) |
| Horizon Glbl Cp | HZN | $4.41 | $2.17 | -50.79% | $111 |
| Usa Tech Inc | USAT | $6.87 | $4.50 | -34.50% | $412 |
| Innoviva Inc | INVA | $11.26 | $8.00 | -28.95% | $1,140 |
| Blueknight Egy | BKEP | $1.34 | $1.00 | -25.37% | $55 |
| Ak Steel Hldg | AKS | $2.68 | $2.00 | -25.37% | $848 |
| Deutsche Bk Ag | DB | $7.65 | $6.70 | -12.42% | $15,811 |
Are your stocks Sell rated?
As noted above, there are over 1300 stocks today with Sell ratings. The best way to find out is by seeing their current POWR Rating on StockNews.com.
We allow free members of the site to see the ratings for each stock on their respective quote pages. If you are not currently a free member with this access, then sign up now.
Also here are links to 3 other popular destinations to make the best use of the POWR Ratings:
Full List of "A "Rated Strong Buy Stocks–  See all the top rated stocks.
About the POWR Ratings– Learn what's build inside the POWR Ratings that helps find stocks ready to outperform.
Reitmeister Total Return portfolio. This is where Steve Reitmeister employs his 40 years of investment experience to hand select the best POWR Ratings stocks.
---
DB shares were trading at $7.64 per share on Tuesday afternoon, down $0.01 (-0.13%). Year-to-date, DB has declined -6.26%, versus a 16.07% rise in the benchmark S&P 500 index during the same period.
---
This article is brought to you courtesy of StockNews.com.
About the Author: Steve Reitmeister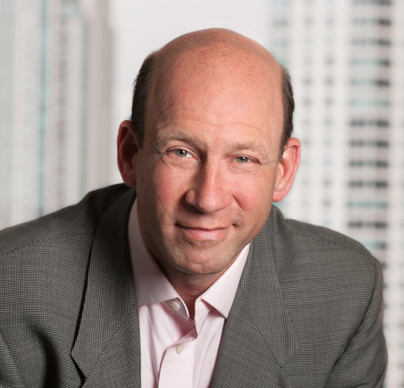 Steve is better known to the StockNews audience as "Reity". Not only is he the CEO of the firm, but he also shares his 40 years of investment experience in the Reitmeister Total Return portfolio. Learn more about Reity's background, along with links to his most recent articles and stock picks. More...
More Resources for the Stocks in this Article