General Electric Company (GE) has been at the forefront of technological advancements, and its investments in renewable energy and sustainable solutions position it as an industry leader with great potential. Moreover, the company has dedicated efforts towards enhancing operational efficiency and profitability.
GE stands as a notable choice for investors seeking exposure to the industrial sector, with substantial growth prospects and upside potential.
The company raised its full-year profit forecast amid strong demand for jet engine spare parts and services from airlines looking to capitalize on the escalating air travel demand. GE's second quarter demonstrated consistent performance, and GE does not see any signs of softening demand despite rising interest rates.
In this article, we will delve into some of the company's key financial metrics trends. This analysis demonstrates why investing in GE could be a wise decision.
Analyzing the Fluctuations in General Electric Company's Financial Performance: 2020-2023
The trailing-12-month net income of GE has displayed a considerable amount of fluctuation over recent years.
September 30, 2020: GE reported a net income of $3.8 billion.
December 31, 2020: GE achieved a higher net income of $5.7 billion.
The year 2021: The company experienced a challenging year. The first three quarters saw a decline in net income from a loss of $3.3 billion in March to a smaller deficit of $40 million in September. However, a steep drop occurred in the last quarter, with a significant loss of $6.52 billion.
The first three quarters of 2022: Continued to see losses, albeit tapering from $4.76 billion in March to $5.84 billion in September.
December 31, 2022: There was a slight rebound, with the company posting a net income of $225 million.
The year 2023: In contrast to previous years, the first half of 2023 has seen significant growth. In March, net income soared to $8.77 billion, and by June, it had further increased to $9.6 billion.
From the first reported value on September 30, 2020, to the latest value on June 30, 2023, the net income of GE has grown from $3.8 billion to $9.6 billion, indicating a notable growth rate over this period. An emphasis on more recent data from 2023 suggests the firm's financial performance is improving.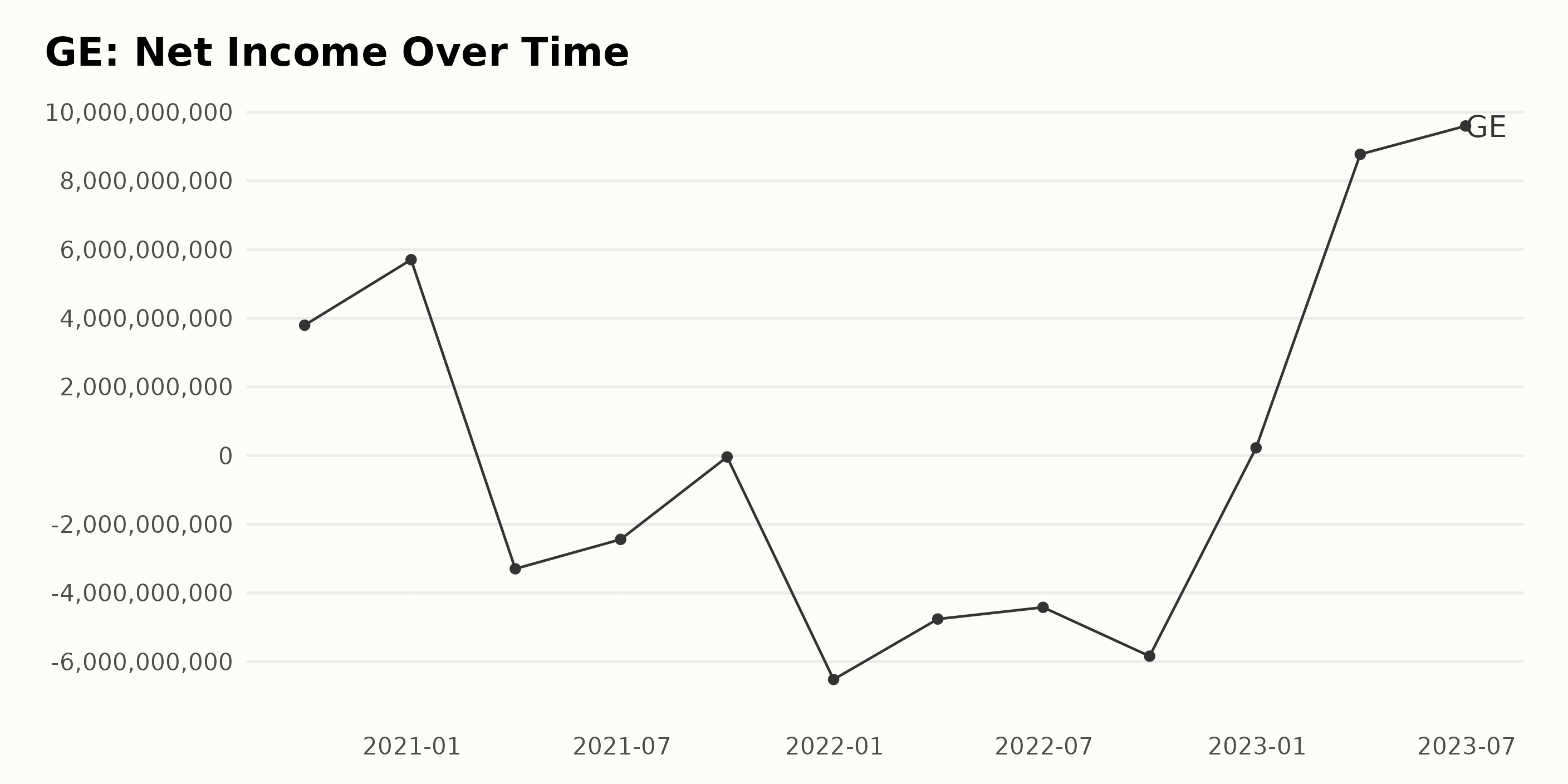 The trend of GE's Return on Assets (ROA) experienced a period of fluctuations, moving between positive figures and negative tendencies and then returning to recovery.
In the last quarter of 2020, the ROA stood at 2%, showing some profitability.
However, in the first quarter of 2021, it dropped sharply to -1.5%, indicating some losses. This negative trend was sustained until the second quarter of 2022.
By the third quarter of 2022, the ROA had dipped further to -3.2%, but it stabilized by year-end, registering at 0%.
Significant recovery was noticeable in 2023 as the ROA surged to 4.7% in the first quarter and rose to 5.3% by mid-year.
Calculating the growth from the first data point (September 30, 2020, at 1.3%) to the last (June 30, 2023, at 5.3%), the ROA experienced a growth rate of about 305.8%. These observations suggest a remarking turnaround for GE after a phase of economic stress, particularly from 2021 through mid-2022. It indicates a regained financial stability and an increase in assets' efficiency in generating profits.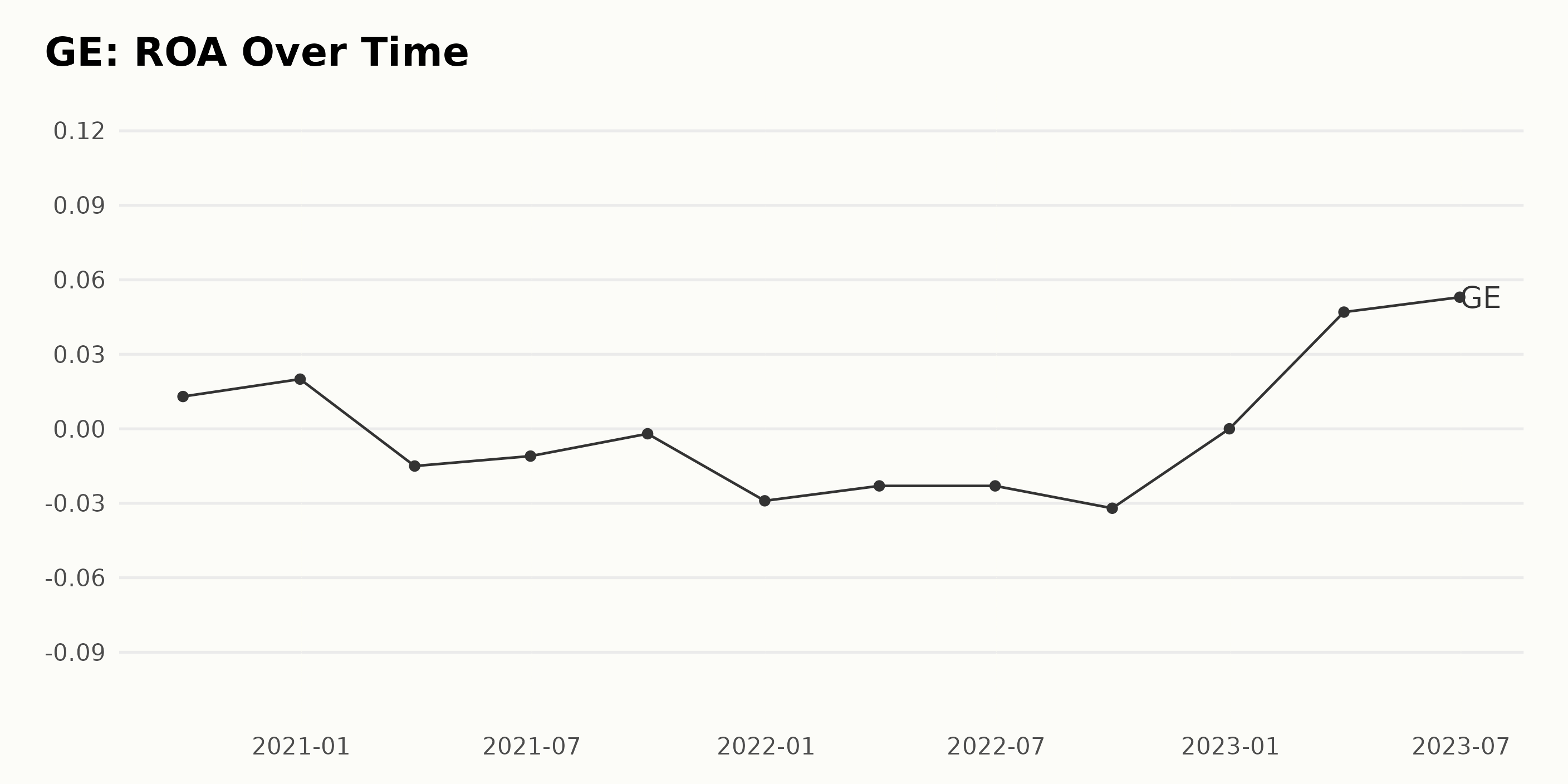 Based on the series of data, General Electric Company (GE) 's Asset Turnover has been showcasing an upward trend from September 2020 to June 2023 with fluctuations. Here are the key highlights:
The Asset Turnover started at 0.28 in September 2020 and increased marginally to 0.31 by December 2020.
A small dip was observed at 0.30 in March 2021, which again rose to 0.31 in June 2021.
From September 2021 (0.31) onwards, a noticeable increase was recorded with each passing quarter, reaching up to 0.41 in December 2022.
The growth rate from September 2020 (0.28) to December 2022 (0.41) is approximately 46.4%.
Moving into 2023, there was a slight increment. The most recent data – June 2023, shows that the Asset Turnover is at 0.41, slightly higher than the start of the year.
This final figure presents a picture of slow but steady growth at GE during this period.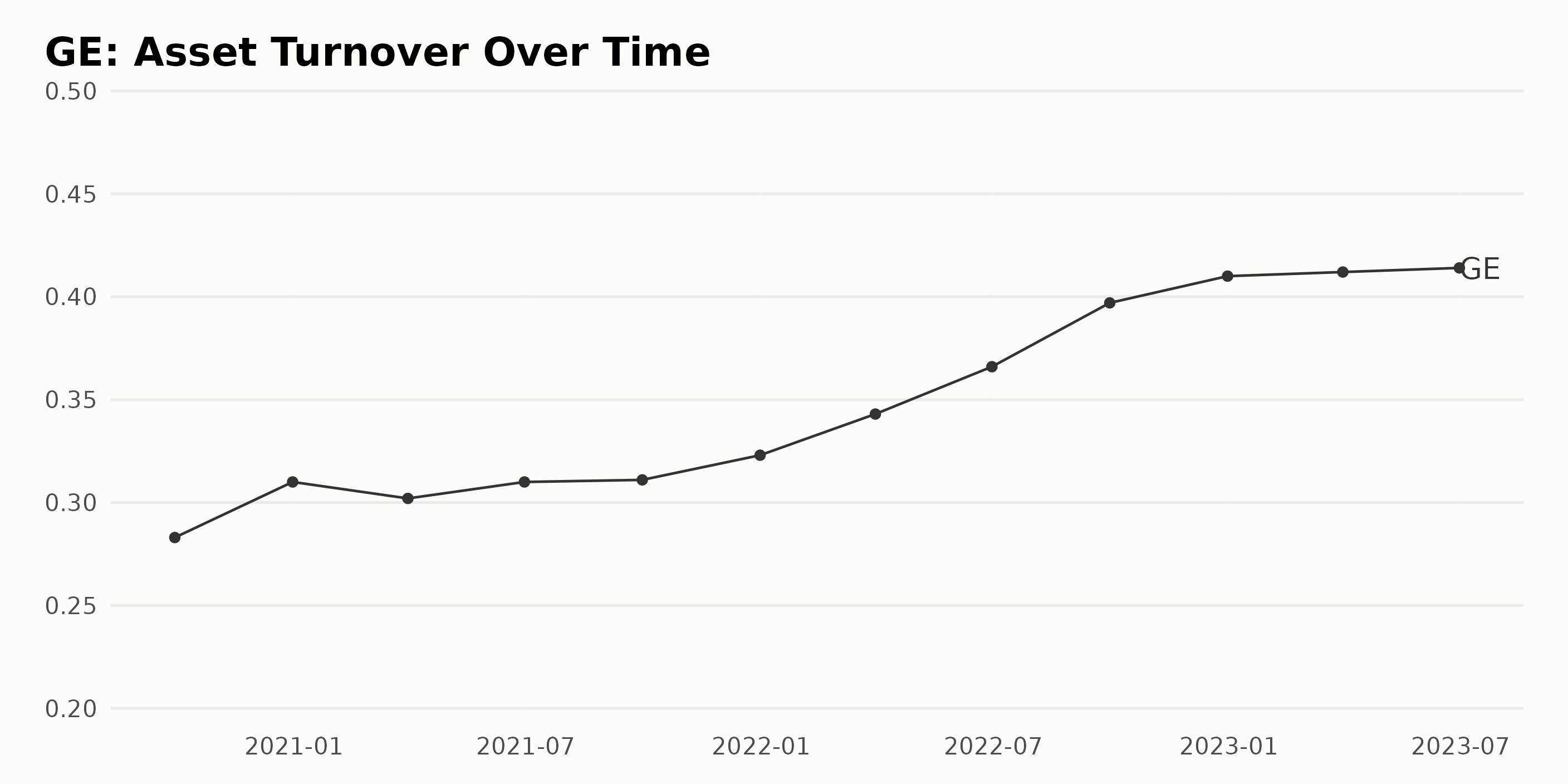 An Analysis of General Electric's Share Price Surge in 2023: A Close Look
The data provided indicates a positive trend in the share price of GE over the course of several months in 2023. Here is how it breaks down:
On March 24, 2023, the share price was $91.31.
By the end of March (31st), it rose to $93.92, showing an increase in the share value.
In the month of April, the price peaked at $98.54 on April 28 after a slight dip to $94.42 on April 14.
The upward trend continued through May, with the share price reaching a high of $102.78 on May 19.
June saw a minor fluctuation, but generally, an upward move was seen, with a high of $106.618 on June 30.
July saw a significant increase, where the share price peaked at $114.442 on July 28, which was the highest point since March 24, 2023.
August experienced some variability, with a dip to $112.03 on August 25, but this was followed by a rebound to $115.65 by September 14.
This analysis indicates an overall trend of growth during these months, with occasional periods of both acceleration and deceleration in the rate of increase. The difference between the share price at the start ($91.31) and the end ($115.65) of the period suggests a significant increase. This steady growth represents a positive performance for the General Electric Company (GE) 's shares within this timeframe. Here is a chart of GE's price over the past 180 days.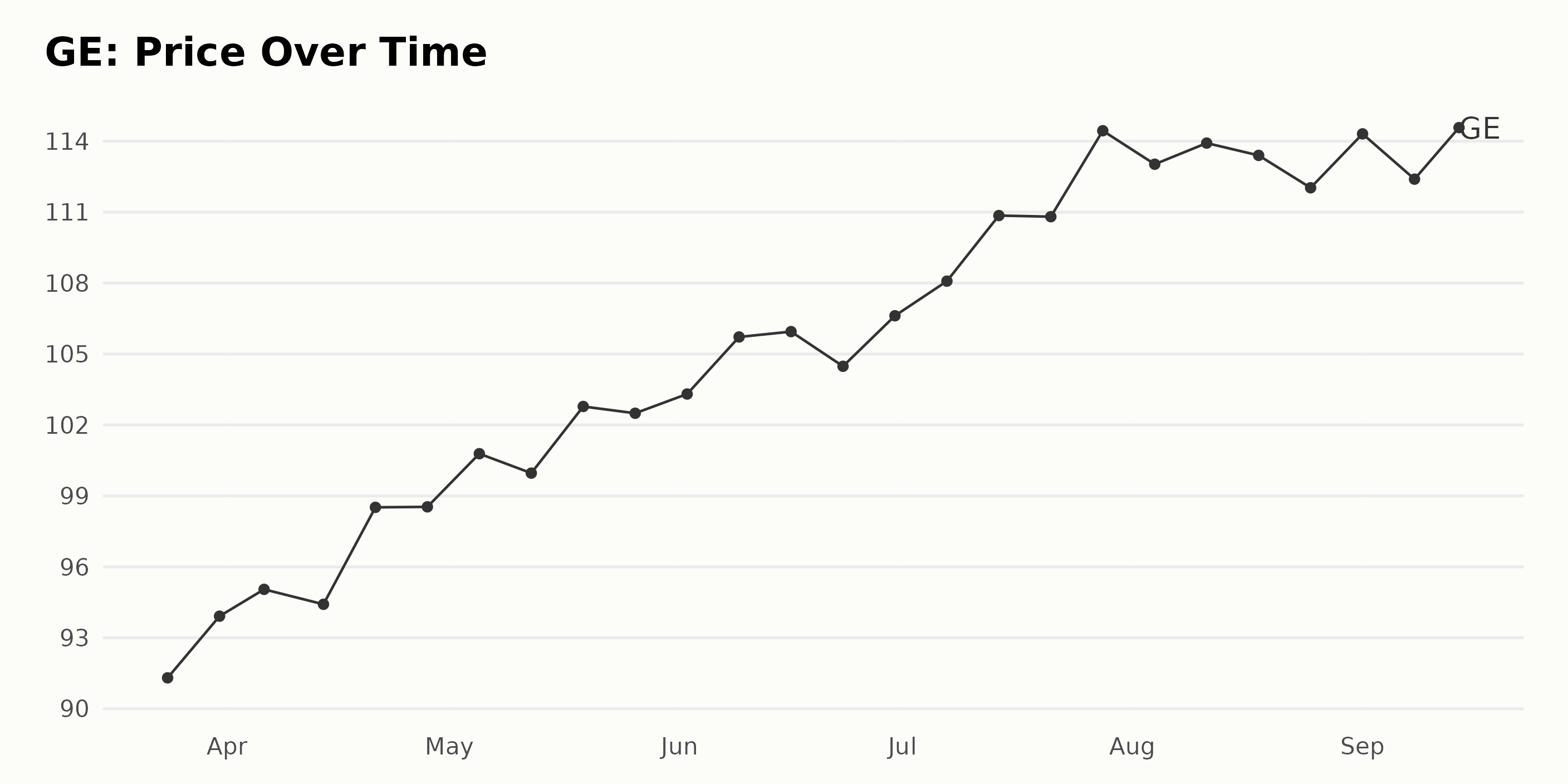 Analyzing General Electric's Momentum, Sentiment, and Value Trend Shifts in 2023
GE has an overall B rating, translating to a Buy in our POWR Ratings system. It is ranked #13 out of the 35 stocks in the Industrial – Manufacturing category.
Throughout the course of several months in 2023, there are significant shifts observed in three critical POWR Ratings dimensions for General Electric Company (GE). Please note the upcoming analysis represents only the most noteworthy dimensions: Momentum, Sentiment, and Value.
Momentum: The Momentum dimension experienced a steady increase over the monitored period, starting at a rating of 78 in March 2023 and rising to a high of 94 in June before moderating to 88 in September. This uptrend suggests GE has been gaining more traction during this period, showing robust stock performance.
Sentiment: The Sentiment rating also carries an upward trend, escalating from 71 in March 2023 to its peak at 93 in July. It slightly descends to 88 by September, however, the overall trajectory indicates increased positive sentiment towards GE throughout this period.
Value: Value shows a distinct rise from its initial score of 67 in March, reaching scores of 83 from May through July. Thereafter, it experienced a moderate decline to 77 by September, still depicting clear progress over the course of these months. This suggests that GE presents gradually greater value during this period, although this pace slows down towards the end.
The consistent upward trends on these dimensions illustrate the strengthening position of GE during these months in 2023, as indicated by the POWR Ratings.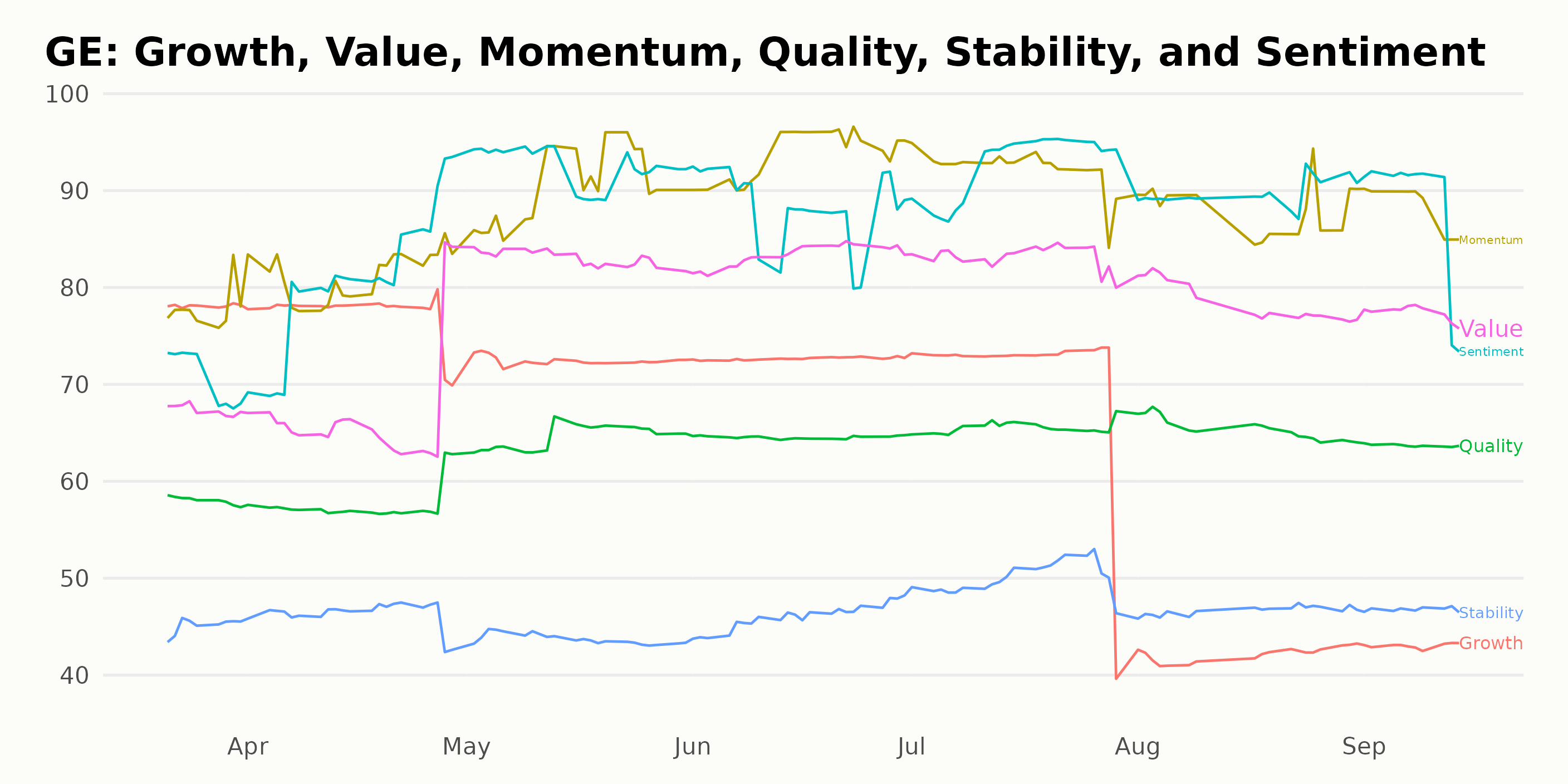 How does General Electric Company (GE) Stack Up Against its Peers?
Other stocks in the Industrial – Manufacturing sector that may be worth considering are Core Molding Technologies Inc (CMT), Vishay Precision Group Inc. (VPG), and CompX International Inc. (CIX) — they have better POWR Ratings.
What To Do Next?
Get your hands on this special report with 3 low priced companies with tremendous upside potential even in today's volatile markets:
3 Stocks to DOUBLE This Year >
Want More Great Investing Ideas?
---
GE shares rose $0.25 (+0.22%) in premarket trading Friday. Year-to-date, GE has gained 78.00%, versus a 18.65% rise in the benchmark S&P 500 index during the same period.
About the Author: Subhasree Kar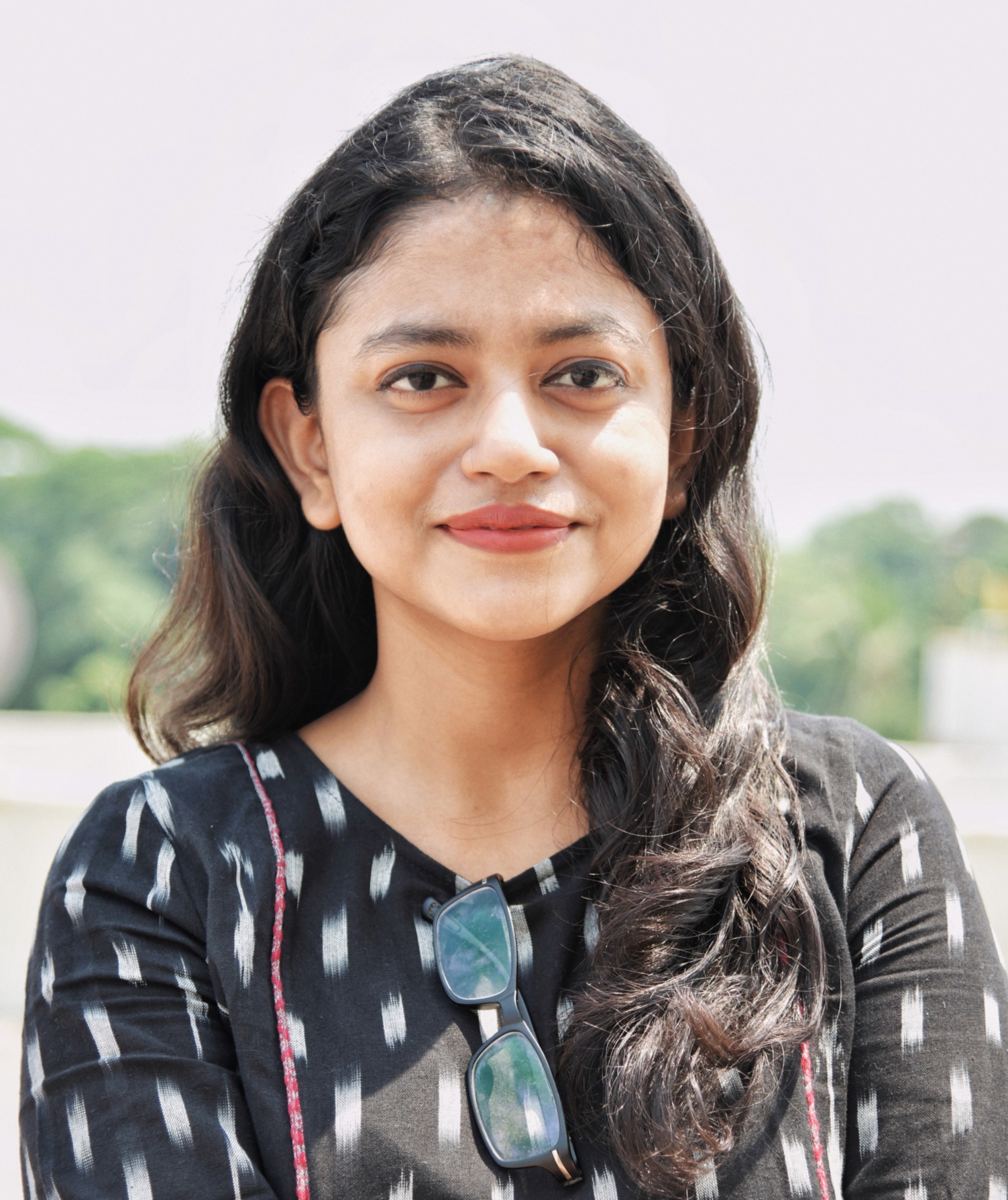 Subhasree's keen interest in financial instruments led her to pursue a career as an investment analyst. After earning a Master's degree in Economics, she gained knowledge of equity research and portfolio management at Finlatics. More...
More Resources for the Stocks in this Article