With most names in big tech likely to find the going tough amid stubbornly high inflation and progressive interest-rate hikes by the Federal Reserve, the balanced approach and steady growth of International Business Machines Corporation (IBM) could differentiate it from the pandemic-era "hot" stocks in the year ahead.
Late in November 2022, OpenAI opened its artificial intelligence chatbot, ChatGPT, to the general public, and the rest may very well have become history. The application took the world by storm. It amassed 1 million users in five days and 100 million monthly active users only two months into its launch to become the fastest-growing application in history.
Although 2022 was also a year to forget for big tech, with Nasdaq closing out its worst year since 2008, IBM stood out as a recession-resistant, less volatile exception. The company posted a revenue increase and topped analysts' estimates, driven by higher-than-expected growth in the company's software and infrastructure segments.
As a global technology company, IBM provides hybrid cloud and artificial intelligence (AI) solutions by using data and information technology (IT) in various industries and business processes. The company's segments include Software; Consulting; Infrastructure; and Financing.
The stock has dipped 1.8% over the past six months to close the last trading session at $123.28.
Let's discuss what makes it worthy of investment.
Healthy Track Record
Over the past three years, IBM's revenue increased at a 1.6% CAGR, while its EPS has grown at 8.31% over the same time horizon.
Moreover, IBM has surpassed its consensus EPS estimates in each of the trailing five fiscal years.
Positive Recent Developments
On March 13, IBM announced its partnership with Telecom Egypt (TE) to help the company to adopt intelligent automation technologies to implement an umbrella solution for all its operations support systems (OSS) on mobile, fixed and core networks.
TE will adopt IBM Cloud Pak for Watson AIOps deployed on RedHat OpenShift and implement IBM Robotic Process Automation (RPA) solutions to get a holistic view of their entire IT environment and to help them innovate quickly, reduce operational cost, minimize the time required to troubleshoot and resolve network related incidents.
On March 8, IBM and EY announced their global collaboration to focus on environmental, social, and governance (ESG) solutions that aim to help organizations accelerate business transformation with value-led sustainability.
This collaboration is expected to achieve its objectives by EY teams bringing extensive experience advising organizations on sustainability strategies and transformation, with IBM offering innovative technology capabilities and a portfolio of software to measure, deliver and report against sustainability goals.
On March 2, IBM and Cohesity announced their collaboration to address the need for increased data security and resiliency in hybrid cloud environments. IBM will launch its new IBM Storage Defender solution, which will include Cohesity's data protection as an integral part of the offering, thereby combining data protection, cyber resilience, and data management capabilities from both companies.
Strong Financials
For the fourth quarter of the fiscal year that ended December 31, 2022, IBM's total revenue came in at $16.69 billion, up 6% while adjusting for currency fluctuations. During the same period, the company's gross profit increased 1.1% year-over-year to $9.79 billion, while its income from continuing operations increased 8.6% and 7.5% year-over-year to $3.30 billion and $3.60 per share, respectively.
IBM generated $752 million in free cash flow during the quarter, up 25% from a year earlier, and paid out $1.5 billion in dividends.
For the fiscal year ended December 31, 2022, IBM's total revenue increased 5.5% year-over-year to $60.53 billion, with sales to Kyndryl contributing four percentage points, while its gross profit increased 3.6% year-over-year to $33.37 billion. During the same period, the company's income from continuing operations increased 16.1% and 15.1% year-over-year to $8.33 billion and $9.13 per share, respectively.
Efficient Utilization of Capital
IBM's trailing 12-month gross profit margin of 54% is 10.3% higher than the industry average of 48.97%. Similarly, its trailing-12-month EBITDA margin of 20.43% is 82.2% higher than the industry average of 11.22%.
In terms of the trailing 12-month ROCE and ROTC, IBM also surpasses the industry averages of 4.87% and 3.21% by 79.1% and 96.5%, respectively.
Optimistic Outlook
Analysts expect IBM's revenue and EPS for the fiscal year 2023 to increase 3.6% and 3.8% year-over-year to $62.70 billion and $9.48, respectively. Both metrics are expected to keep increasing over the next two fiscal years.
For the fiscal year 2023, IBM expects $10.5 billion in consolidated free cash flow, up more than $1 billion year-over-year.
POWR Ratings Reflect Robustness
IBM's fundamental strength is reflected in its overall B rating, which equates to a Buy in our proprietary POWR Ratings system. The POWR Ratings are calculated considering 118 different factors, with each factor weighted to an optimal degree.
Our proprietary rating system also evaluates each stock based on eight different categories. IBM also has a B grade for Quality, owing to higher profitability and better capital discipline in comparison to its peers.
In addition, IBM's impressive track record and optimistic analyst estimates have earned it a B grade for Growth.
IBM is ranked #24 of 81 stocks in the Technology – Services industry.
Beyond what has been discussed above, additional ratings for Stability, Sentiment, Momentum, and Value of IBM can be found here.
Ahead of the Curve?
Under the stewardship of CEO Arvind Krishna, who succeeded Ginni Rometty at the helm in 2020, the company's hybrid cloud bet that enterprises would use on-premises data center infrastructure as well as the public cloud, rather than relying entirely on one approach or the other, seems to be paying off.
On the consulting front, IBM has more than $1 billion worth of backlog of business with Microsoft Corp. (MSFT). Its backlog with Amazon.com, Inc. (AMZN) is even bigger. Both guarantee a steady stream of revenue in the foreseeable future, also helped by the acquisitions of Octo, Dialexa, and Sentaca.
Last but not least, IBM's technological advancements seem well and truly on track with the introduction of the z16 mainframe computer and a next-generation quantum computer featuring 433 qubits. 
Bottom Line
Analysts at Bernstein Research wrote, "Given its defensive characteristics and historical performance, we believe that IBM is likely to fare well if we continue to have pressured markets and likely to lag major indices if we enter a recovery period."
Given that broad markets are expected to keep facing chin music amid macroeconomic and geopolitical headwinds, strong fundamentals and bright prospects could keep this big blue elephant dancing in the year ahead.
How Does International Business Machines Corporation (IBM) Stack up Against Its Peers?
While IBM has an overall POWR Rating of B, which equates to a Buy, investors could also consider looking at other B-rated (Buy) artificial intelligence stocks: Oracle Corporation (ORCL) and Synopsys, Inc. (SNPS).
What To Do Next?
Get your hands on this special report:
The best part of the recent bear market is that there are thriving companies trading at tremendous discounts to fair value.
This combination of stellar earnings growth and low price provides a great catalyst for investor success.
And this report focuses on the 7 best of these stocks primed to soar in the weeks ahead. Click below to claim your copy now.
Want More Great Investing Ideas?
---
IBM shares were trading at $124.61 per share on Thursday afternoon, up $1.33 (+1.08%). Year-to-date, IBM has declined -10.47%, versus a 3.45% rise in the benchmark S&P 500 index during the same period.
About the Author: Santanu Roy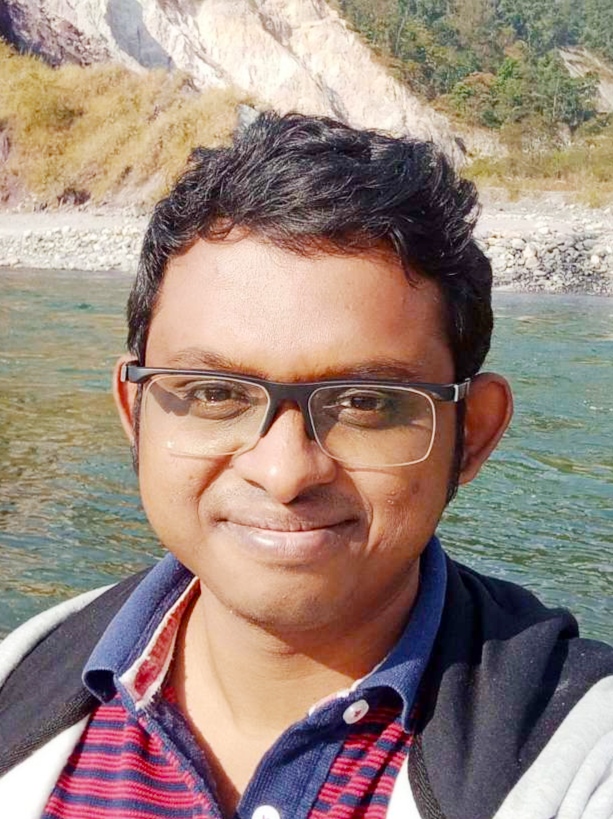 Having been fascinated by the traditional and evolving factors that affect investment decisions, Santanu decided to pursue a career as an investment analyst. Prior to his switch to investment research, he was a process associate at Cognizant. With a master's degree in business administration and a fundamental approach to analyzing businesses, he aims to help retail investors identify the best long-term investment opportunities. More...
More Resources for the Stocks in this Article