2019 has been a very exciting year for Innovative Industrial Properties REIT. This company has not only accomplished a lot but their share price saw some tremendous gains. Since the start of 2019, the company was able to more than double their real estate portfolio acquiring 15 new properties in six legal states to further expand their revenues. The company has been on an acquisition spree and are taking a very unique approach to buying cannabis-related real estate. The company uses a multifaceted approach acquiring existing, redeveloped and under developed buildings and transforming them into top quality facilities used to service the cannabis sector. They take a medical cannabis focused approach with long term high quality leases current in place on their properties. The stock price has also seen tremendous movement running from the mid 40's all the way to highs of almost $140 per share. This company saw gains of over 300% since the start of 2019.
Over the past few months, things have changed at IIPR and we believe it all started when the company decided to raise additional capital and issue 1.3 million shares at $126 per share. Since their issuing, the stock dropped immediately and lost all momentum. Long term shareholders could view this as dilution, but from the companies perspective, it made sense to issue more shares when their valuation was sitting at record highs. The stock has been in a steady downtrend since the news and recently the stock can continued to fall hard, and fast.
One thing that IIPR has going for it that almost all other cannabis related businesses do not have is a solid dividend. The fact that this company is a real estate investment trust, allows for steady streams of revenue even in a highly volatile sector. As IIPR drops further the yield that the stock carries in creases and this may entice risk sensitive investors who would normally look the other way when it comes to investing in high risk/high growth sectors like many of the current cannabis companies. We have watched this company run from day one, setting record after record, but were always cautious as to how far and how fast it was moving. We feel that the company has had a nice pullback although the $80 level is a place to watch very closely. The stock has managed to trade at $80 or above for an extended period of time which indicates in our opinion that IIPR may revisit its $80 support level sometime soon. The stock currently trades around $90.
Looking ahead we see lots of opportunities for IIPR to continue to grow and we feel that issuing more shares is unfortunate for long term shareholders, but offers a buying opportunity for investors who feel they missed out on the initial opportunity that IIPR had to offer. There really isn't another stock out there that is a cannabis focused REIT with as many high quality assets as IIPR which makes it a top stock to watch going into the later part of 2019.
---
IIPR shares were unchanged in after-hours trading Tuesday. Year-to-date, IIPR has gained 102.03%, versus a 17.41% rise in the benchmark S&P 500 index during the same period.
About the Author: Aaron Missere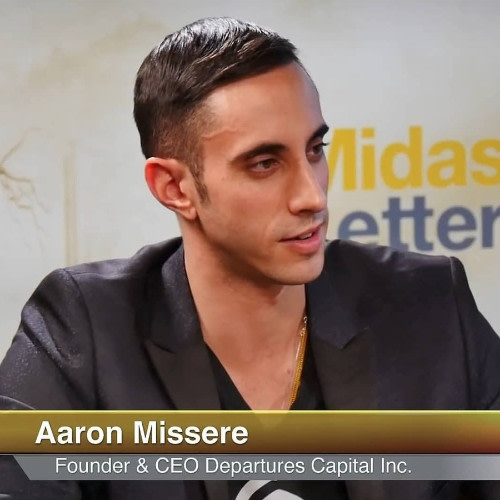 Aaron is an experienced investor who is also the CEO of Departures Capital. His primary focus is on the cannabis industry. He also hosts a weekly show on YouTube about marijuana stocks. Learn more about Aaron's background, along with links to his most recent articles. More...
More Resources for the Stocks in this Article