Despite the harsh bear market in the cannabis industry in 2019, Innovative Industrial Properties (IIPR) still managed to come out on top. In a down market the stock gained 73%. This was due to the fact that the company consistently generated profits, growing revenues and their dividend.
The company went on an acquisition spree acquiring over 30 properties and quadrupling the number of properties that they own. Having exposure to the fast-growing cannabis sector attracts growth investors from all walks of life. The fact that Innovate Industrial Properties is able to pay out a dividend is the icing on the cake and this further expands their potential investor base even further.
The company has one of the best business models in the cannabis industry. Innovate Industrial Properties has been acquiring properties from various cannabis firms, leasing them back to them and racking in the profits.
The company is a real estate investment trust that uses a triple net lease structure. This means that the companies that lease the properties are responsible for most of the costs of the properties they occupy. In our opinion, it's a lower-risk approach to investing in marijuana companies.
The company does a great job supporting the cannabis industry essentially allowing companies to grow while maintaining operations. When Innovative Industrial Properties acquires a property, they get a long term dedicated tenant.
In the current state of the markets, their tenants are in need of capital so it makes sense on both sides and overall helps the cannabis industry progress. Investors are wondering what's in store for IIPR in 2020 and whether they can sustain the momentum.
One thing we will be looking at very closely this year will be growth when it comes to earnings. Innovative Industrial Properties' EPS grew dramatically from US$0.61 to US$1.47, over the last year. That inks a 141% year-on-year earnings growth figure that enforces the profitability of their business.
From their income statement from January 13, 2020, Innovative Industrial Properties is growing revenue and earnings at a significant pace, especially in the second half of 2019. The company does not provide guidance in terms of earnings but Wall Street is expecting some good numbers.
For the fourth quarter, analysts are anticipating EPS of $0.57 on revenue of $14.6 million. This represents an astounding growth rate of 138% and 205% year over year.
The long term fundamentals of the cannabis sector remain a growth driver as higher-margin products like edibles continue will hit the market. Innovative Industrial Properties expects the legal market to grow from around $10 billion in 2018 to roughly $30 billion by 2023.
Longer-term estimates are even more exciting with some industry analysts predicting the cannabis industry could grow to more than $166 billion over time. With those long term fundamentals in place, a solid business model, and an emphasis on the medical cannabis niche, Innovative Industrial Properties could have an explosive 2020 and beyond.
---
IIPR shares . Year-to-date, IIPR has gained 7.66%, versus a 2.95% rise in the benchmark S&P 500 index during the same period.
About the Author: Aaron Missere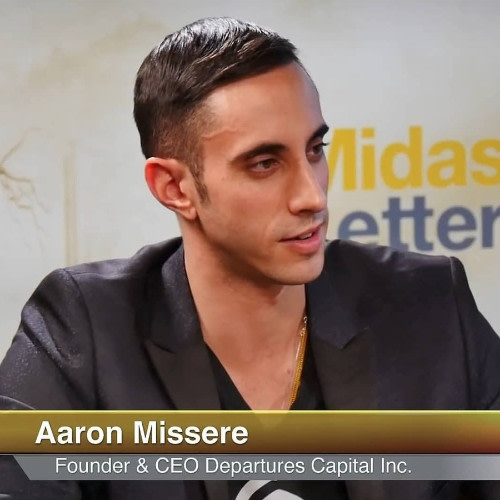 Aaron is an experienced investor who is also the CEO of Departures Capital. His primary focus is on the cannabis industry. He also hosts a weekly show on YouTube about marijuana stocks. Learn more about Aaron's background, along with links to his most recent articles. More...
More Resources for the Stocks in this Article