Money Center Banks have risen to the #1 spot on our POWR Industry Rank. It hasn't always been so easy for the industry as it started the year as one of the worst groups earnings D- Sell Rating.
What stands out for the industry, and top stocks like JP Morgan Chase (JPM - Get Rating), is the consistent outperformance as you roll back over time. Not only are JPM shares up +23% year to date, but also +90.5% over the last 3 years and +124.4% going back 5 years.
In the camp of "what have you done for me lately?" JPM is up 7% in the past month which is on par with peers like Bank of America (BAC) and Citigroup (C). The reason for this recent outperformance is that banks were being sold off heavily in July and August when bond rates dropped precipitously. That trend has reversed with many investors flocking back to the bank shares making its way to the #1 spot out of 123 ranked industries.
Before I share with you the current top 5 stocks in the Money Center Bank industry, I want to quickly tell you about how we calculate the POWR Industry Rank. First, we rate over 4,000 stocks on 4 different measures of their attractiveness. (Buy & Hold Grade, Trade Grade, Industry Rank, and Peer Grade).
Once we have the POWR Ratings in place for each individual stock, then we consider the average rank of the stocks within each of 123 different industry groups. That is how we determine the full range of best to worst industries.
When you put it together, the stocks below are the best stocks in the best industry. That's a pretty good place to start any stock search. Go here to see the rest of the POWR Industry Rankings.
What to Do Next?
Top down investors start with the economic outlook to determine how bullish or bearish to be at any time. Then they search around to select the best stocks in the best industries.
That important step is too often overlooked by investors. They too often focus on the merits of an individual stock while forgetting that its chances of success are intricately tied in with their peer group.
The POWR Industry Rank is a great place to narrow down to the best industries…and then find the best stocks within in each industry. Full access to this feature is part of a POWR Ratings Premium subscription.
Gladly we have a 30 day free trial that makes it easy to find those best industries…and the stocks recently upgraded…downgraded…or have the highest dividend yield…or screen for the top rated stocks that meet your stringent criteria.
To gain access to all these resources and more, then click the link below.
---
JPM shares were trading at $117.60 per share on Monday afternoon, down $0.12 (-0.10%). Year-to-date, JPM has gained 23.24%, versus a 20.60% rise in the benchmark S&P 500 index during the same period.
About the Author: Steve Reitmeister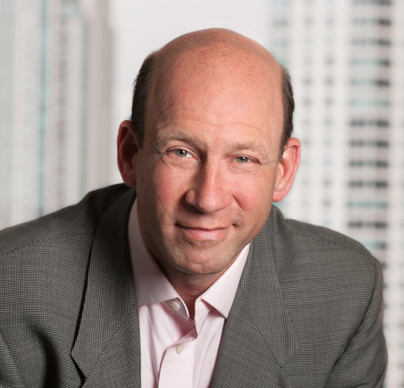 Steve is better known to the StockNews audience as "Reity". Not only is he the CEO of the firm, but he also shares his 40 years of investment experience in the Reitmeister Total Return portfolio. Learn more about Reity's background, along with links to his most recent articles and stock picks. More...
More Resources for the Stocks in this Article