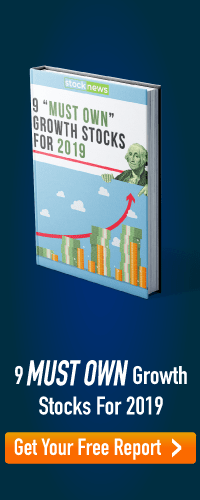 Semiconductor stocks enjoyed a strong day after Micron (MU) reported better-than-expected earnings and provided an optimistic outlook.  This helped boost sentiment for the sector after the group suffered due to trade tariffs concerns about oversupply and a global slowdown. 
But, given the semiconductor/chip sector's past being littered with booms and busts due to vicious cyclicality in memory prices, a drill down into the numbers suggests it may not be all clear.
For its part, Micron shares surged 14% after the chipmaker's CEO continued to predict a second-half rebound in the memory chip market, and more importantly, said it had found a workaround for the sanctions against Huawei, resuming shipments to the world's largest maker of cell phones.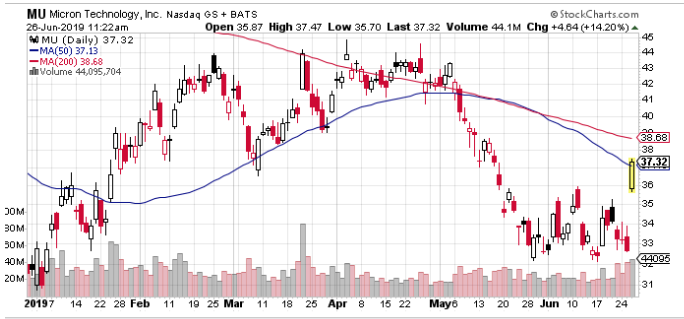 As you can see on the Semiconductor ETF (SMH) chart, after a weak end to 2018 the group went on a huge run to new highs through the first 5 months of 2019. This was on the belief that there would be a pick-up in demand and pricing power in the second half.  
Then the trade talks with China fell apart, coupled with the US forcing boycott of Huawei, bringing chip shipments came to a near standstill. 
Today's Micron-induced rally brings SMH right back to a key level at the $107 area.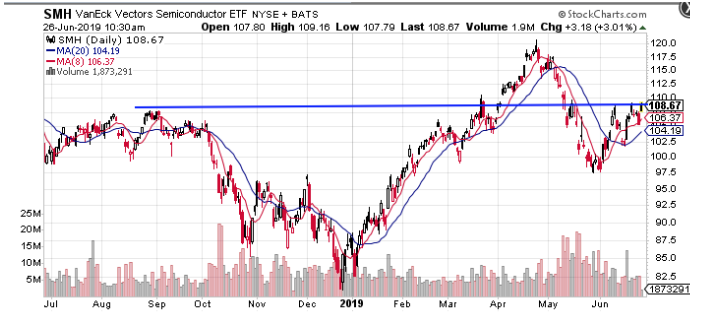 I think the response to the Micron report is overly optimistic and the sector is still in a cyclical slowdown as trends at the end of 2018 not only remained in place, but may have gotten worse. 
The entire tech industry, a highly-integrated, global supply-chain with China as a cornerstone froze in disbelief, and business virtually halted. This resulted in a steep fall in ASPs (average selling price) in DRAM/NAND, prompting a wave of downgrades of the memory players. 
Trade talks have not improved and the notion that Micron or other companies can circumvent Trump's order to ban doing business with Huawei seems suspect. 
Also, a drill down into Micron's numbers reveals that they were not strong as they seemed and the CEO', who has a history being overly optimistic, isn't grounded in the fundamentals. 
Micron's CEO acknowledged on the conference call that "DRAM&NAND markets remain oversupplied," but expects to see a "restore of demand & supply balance over the next few quarters." That's fairly vague and very hopeful considering most expect a steep cut in cap-ex spending for the reminder of the year and central banks are acting like a global recession is coming.  
While the company "beat" estimates the fact is that earnings, both top and bottom, are expected to continuing contracting sequentially for the next two quarters and be down by over 50% year-over-year. 
More concerning is that MU's inventories jumped another $500 million and now stand at $4.9 billion, representing over 150 days of inventory.  Bloated inventory is especially problematic in the semi space as Moore's law is still in effect. As next generation chips come along, it renders the old ones obsolete. 
Micron can't keep accumulating inventories as demand and prices sink without eventually forcing it to take a huge "non-GAAP" write-off.  A precursor is having inflated all the prior quarters' margins when inventory piled up MU's stock buybacks collapsed to nearly nothing last quarter. 
In fact, just today, Intel (INTC) plans to cut desktop processor prices by up to 15% in response to news that Advanced Micro (AMD) is expected to release their 3rd generation Ryzen processors. 
The semiconductor cycle has not yet troughed and I expect the shares of chip makers will head back down. 
---
About the Author: Steve Smith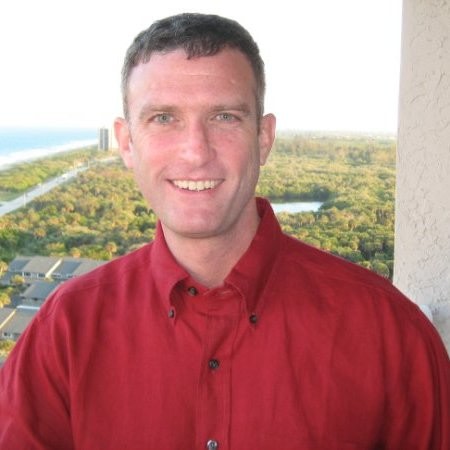 Steve has more than 30 years of investment experience with an expertise in options trading. He's written for TheStreet.com, Minyanville and currently for Option Sensei. Learn more about Steve's background, along with links to his most recent articles. More...
9 "Must Own" Growth Stocks For 2019
Get Free Updates
Join thousands of investors who get the latest news, insights and top rated picks from StockNews.com!
Top Stories on StockNews.com
---