The Fed's recent hawkish comments and the strong economic data releases have increased the likelihood of more interest rate hikes this year. Potential rate hikes could induce immense volatility in the stock market. Amid this, the focus of this article is to throw some light on fundamentally sound stocks Visa Inc. (V), Lockheed Martin Corporation (LMT), and Unit Corporation (UNTC) that could be reliable investments.
In February, nonfarm payrolls witnessed a significant increase of 311,000, exceeding the Dow Jones estimate of 225,000. The jobs report indicates that the employment market is still running hot. Recent economic data showing a robust labor market and strong retail sales could prompt the Federal Reserve to raise interest rates further.
Moreover, Fed Chairman Jerome Powell told lawmakers last Tuesday that the central bank will likely raise interest rates higher than it has previously forecasted in response to recent strong economic data and is even prepared to make faster rate hikes if the "totality" of incoming data suggests that stricter measures are required to control stubborn inflation.
Furthermore, even with the recent collapse of Silicon Valley Bank and Signature Bank, prompting regulatory intervention, the markets still expect the Fed to remain persistent with its rate increases. As per the CME Group's (CME) estimate, traders have assigned an 85% likelihood of a 0.25 percentage point rate hike at the next FOMC meeting.
In fact, Citigroup (C) projects that the Fed could continue to increase its benchmark funds rate to a range of 5.5%-5.75%, surpassing current market expectations of 4.75%-5%.
Goldman Sachs (GS), however, presents a contrasting viewpoint. It stated, "We think Fed officials are likely to prioritize financial stability for now, viewing it as the immediate problem and high inflation as a medium-term problem." However, the company does anticipate a 25-basis-point hike in May, June, and July.
As the current state of the economy seems uncertain, investors might seek to invest in reliable stocks which would ensure solid risk-adjusted returns. Quality stocks V, LMT, and UNTC could be dependable and lucrative investment options.
Visa Inc. (V)
V is a global payments technology enterprise. The company runs VisaNet, a transaction processing network that enables payment transaction authorization, clearing, and settlement. It also offers Cybersource, a payment management platform, alongside risk and identity solutions.
On February 8, 2023, V introduced new propositions geared toward assisting small and micro businesses (SMBs) to embrace digital payments, refine their fundamental systems, and economize on the technology required for growth and bolstering business resilience.
Veronica Fernandez, SVP and North America Head of Business Solutions at Visa, said, "Business cards and their associated benefits are extremely important for SMBs; they can help with cashflow, drive savings and increase business efficiencies. With Visa SavingsEdge, when small businesses use their business card, they can take advantage of offers and discounts with key business-related suppliers while helping to support their bottom line."
V's trailing-12-month gross profit margin of 97.58% is 99.4% higher than the industry average of 48.94%. Moreover, the stock's trailing-12-month EBITDA margin and net income margin of 70.09% and 50.28% are 524.8% and 1,623.5% higher than the 11.22% and 2.92% industry averages, respectively.
For the first quarter of fiscal 2023 that ended December 31, 2022, V's net revenues grew 12.4% year-over-year to $7.94 billion, while its operating income rose 6.6% from the year-ago value to $5.09 billion. Also, the company's non-GAAP net income and non-GAAP EPS grew 17.4% and 20.4% year-over-year to $4.58 billion and $2.18, respectively.
The consensus revenue estimate of $32.29 billion for the fiscal year ending September 2023 reflects a 10.2% year-over-year improvement. Likewise, the consensus EPS estimate of $8.47 for the ongoing year indicates a 13% rise from the prior year. Moreover, the company surpassed its consensus revenue and EPS estimates in all four trailing quarters, which is impressive.
Shares of V have gained 7.4% over the past six months to close the last trading session at $214.47.
V's POWR Ratings reflect its solid outlook. The stock has an overall rating of B, which equates to Buy in our proprietary rating system. The POWR Ratings are calculated by considering 118 different factors, each weighted to an optimal degree.
The stock has a Quality grade of A and a Stability grade of B. In the 50-stock Consumer Financial Services industry, it is ranked #8.
Beyond what we stated above, we also have V's ratings for Growth, Sentiment, Value, and Momentum. Get all V ratings here.
Lockheed Martin Corporation (LMT)
LMT is a security and aerospace company that researches, designs, manufactures, and maintains technology systems, products, and services. Its segments include Aeronautics; Missiles and Fire Control; Rotary and Mission Systems; and Space. It primarily serves the American government and foreign military sales contracted through it.
On March 7, 2023, LMT, Korea Aerospace Industries, and Red 6 Aerospace announced a new collaboration to offer advanced 21st Century Security capabilities across various training and combat aircraft.
LMT's strategic advantages in digital engineering and open architectures, alongside its collaborative networks, enable the company to achieve substantial progress in the development, production, upgrades, responsiveness, and sustainment of its platforms.
Also, on February 17, LMT announced its collaboration with the U.S. Navy to equip surface ships with hypersonic strike capabilities. The Navy granted LMT a contract valued at more than $2 billion to integrate the Conventional Prompt Strike (CPS) weapon system on ZUMWALT-class guided missile destroyers (DDGs).
This association presents an opportunity for LMT to advance hypersonic strike capabilities nationwide, potentially augmenting the company's expansion and operations.
The stock's trailing-12-month net income margin of 8.69% is 33.1% higher than the industry average of 6.53%. Also, the stock's trailing-12-month ROCE, ROTC, and ROTA of 56.68%, 19.23%, and 10.84% compare to the industry averages of 13.84%, 6.90%, and 5.24%, respectively.
For the fourth quarter that ended December 31, 2022, LMT's net sales increased 7.1% year-over-year to $18.99 billion. The company's non-GAAP net earnings grew 1.7% from the prior year's period to $2.01 billion, while its non-GAAP EPS rose 7.9% year-over-year to $7.79.
Analysts expect LMT's revenue to increase 2.9% year-over-year to $67.71 billion for the fiscal year ending December 2024. The company's EPS for the same year is expected to grow 5% year-over-year to $28.11. Moreover, LMT surpassed its consensus EPS estimates in three of the trailing four quarters.
The stock has gained 16.6% over the past six months to close the last trading session at $477.33.
LMT's promising fundamentals are apparent in its POWR Ratings. The stock has an overall rating of B, equating to Buy in our proprietary rating system.
LMT has a B grade for Stability, Sentiment, and Quality. It ranks #11 in the 73-stock Air/Defense Services industry.
In addition to the POWR Ratings I've just highlighted, you can see LMT's ratings for Value, Growth, and Momentum here.
Unit Corporation (UNTC)
UNTC explores, acquires, and produces oil and natural gas properties. It operates through three segments: Oil and Natural Gas; Contract Drilling; and Mid-Stream. The company has 21 drilling rigs in its fleet and runs three natural gas treatment plants, 12 processing plants, and 18 gathering systems.
UNTC's trailing-12-month gross profit margin and net income margin of 48.23% and 23.85% are 3.7% and 76.1% higher than the industry averages of 46.52% and 13.55%, respectively. Furthermore, the stock's levered FCF margin of 10.81% is 58.7% higher than the 6.81% industry average.
For the fiscal 2022 third quarter that ended September 30, UNTC's revenues from the Oil and Natural Gas segment grew 51.3% year-over-year to $80.03 million. Its income from operations rose 39% from the year-ago value to $66.26 million. In addition, net income attributable to UNTC came in at $55.82 million, a 786.7% year-over-year increase, while EPS rose 918.2% from the prior year's period to $5.60.
Over the next five years,  the company's EPS is expected to grow 44% per annum. Shares of UNTC have plummeted 2.8% intraday to close the last trading session at $43.30.
UNTC's POWR Ratings reflect its strong prospects. The stock has an overall rating of A, equating to a Strong Buy in our proprietary rating system.
The stock has an A grade for Value, Momentum, and Quality. Within the B-rated Energy – Oil & Gas industry, it ranks #5 of 91 stocks.
To see additional POWR Ratings for Stability, Sentiment, and Growth for UNTC, click here. 
What To Do Next?
Get your hands on this special report:
What gives these stocks the right stuff to become big winners, even in this brutal stock market?
First, because they are all low-priced companies with the most upside potential in today's volatile markets.
But even more important is that they are all top Buy rated stocks according to our coveted POWR Ratings system, and they excel in key areas of growth, sentiment and momentum.
Click below now to see these 3 exciting stocks that could double or more in the year ahead.
---
V shares were trading at $219.26 per share on Tuesday afternoon, up $4.79 (+2.23%). Year-to-date, V has gained 5.74%, versus a 2.57% rise in the benchmark S&P 500 index during the same period.
About the Author: Aanchal Sugandh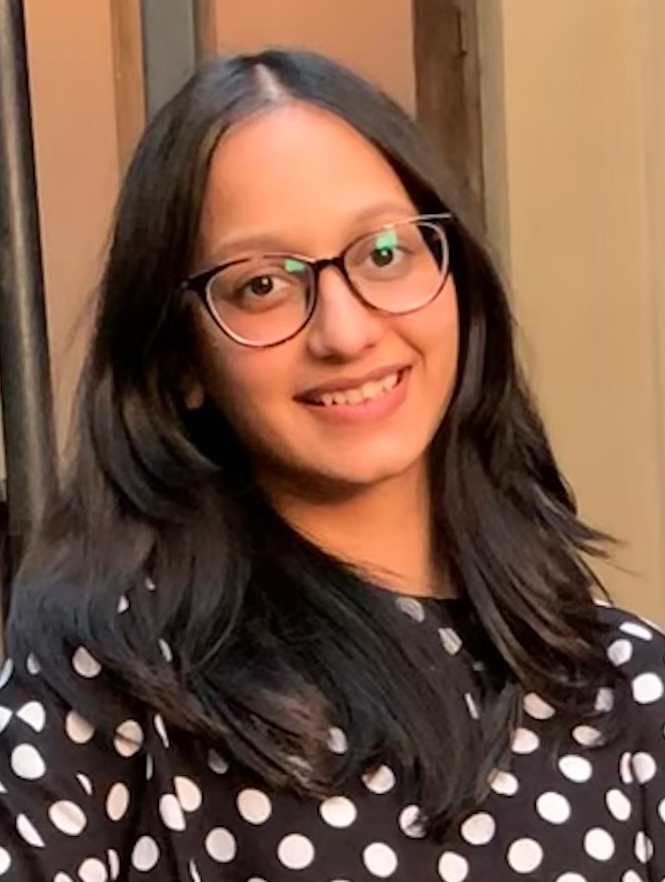 Aanchal's passion for financial markets drives her work as an investment analyst and journalist. She earned her bachelor's degree in finance and is pursuing the CFA program. She is proficient at assessing the long-term prospects of stocks with her fundamental analysis skills. Her goal is to help investors build portfolios with sustainable returns. More...
More Resources for the Stocks in this Article