Renowned value investor Warren Buffett's Berkshire Hathaway Inc. (BRK.B) outstripped Wall Street's earnings projections in the fiscal second quarter of 2023. The better-than-expected performance can be partly attributed to the robust recovery in BRK.B's insurance business.
In this piece, I have discussed why it could be wise to wait for a better entry point in the stock.
Often dubbed as the "Oracle of Omaha," Warren Buffet's BRK.B boasts an outstanding $800 billion claim that has averaged twice the annual return of the S&P 500 since his investment faction first acquired the majority of Berkshire in 1965.
The company has a remarkable variety of businesses in its portfolio and makes significant investments across the breadth of the U.S. economy. These investments range from its flagship GEICO insurance to BNSF Railway, a stake of approximately 6% in Apple Inc. (AAPL), and full ownership of Dairy Queen, among other substantial ventures.
CFRA analyst Cathy Seifert said, "You can make the argument that Berkshire is kind of a microcosm for the broader economy and, indeed maybe the broader market."
Its balance sheet is unrivaled, boasting roughly $1.04 trillion in total assets as of June 30, 2023, more than double the size of Amazon's (AMZN) asset base, triple APPL's figure, and surpasses the combined assets of Microsoft Corporation (MSFT), Meta Platforms (META), and Alphabet (GOOGL).
In the second quarter of 2023, BRK.B utilized about $1.4 billion to repurchase its shares, bringing the six-month accumulated total to around $5.8 billion. Additionally, as of June 30, 2023, BRK.B's insurance float was hovering around $166 billion, marking an upward shift of nearly $2 billion from the end of 2022.
However, not all is good with BRK.B. The verdict in the devastating Oregon wildfires case came against PacifiCorp, a wholly owned subsidiary of Berkshire's 92% owned subsidiary, Berkshire Hathaway Energy Company (BHE). PacifiCorp is liable to pay punitive damages for four major wildfires that devastated the state in 2020.
PacifiCorp estimated its potential liability at $11 billion. In an August regulatory filing, the utility firm reported more than $7 billion in damage claims from all lawsuits over the 2020 Oregon fires and estimated its pre-tax losses through June of this year at $608 million net of anticipated insurance recoveries.
Shares of BRK.B have gained 21.1% over the past six months to close the last trading session at $367.78. Over the past three months, it has returned 10.2%. Moreover, the stock is trading above its 50-day and 200-day moving averages of $352.02 and $324.74, respectively, indicating signs of bullishness.
Here is what could influence BRK.B's performance in the near term:
Mixed Financials
For the fiscal second quarter that ended June 30, 2023, BRK.B's total revenues increased 21.4% year-over-year to $92.50 billion. The company's Insurance and Other segment revenues rose 4.1% from the year-ago value to $65.61 billion. Net earnings attributable to BRK.B shareholders stood at $35.91 billion, compared to a net loss of $43.62 billion in the year-ago quarter.
However, its total cost and expense for the quarter grew 24.5% year-over-year to $80.64 billion. Net cash used in financing activities stood at $9.63 billion for the six months that ended June 30, 2023, compared to net cash flow from operating activities of $1.61 billion in the year-ago period. As of June 30, 2023, the company's total liabilities stood at $489.81 million, compared to $466.78 million as of December 31, 2022.
Stretched Valuation
In terms of forward non-GAAP P/E, BRK.B is currently trading at 20.52x, 127.8% higher than the industry average of 9.01x. The stock's forward Price/Sales multiple of 2.54 is 10.3% higher than the industry average of 2.30. Likewise, its forward Price/Book multiple of 1.30 is 31.4% higher than the industry average of 0.99.
Mixed Profitability
BRK.B's trailing-12-month cash from operations of $42.99 billion is significantly higher than the industry average of $136.07 million. Also, the stock's asset turnover ratio of 0.34x is 69.7% higher than the industry average of 0.20x. However, BRK.B's trailing-12-month gross profit margin of 3.08% is 44.7% lower than the 59.79% industry average.
POWR Ratings Reflect Uncertainty
BRK.B has an overall C rating, equating to Neutral in our POWR Ratings system. The POWR Ratings are calculated by considering 118 distinct factors, with each factor weighted to an optimal degree.
Our proprietary rating system also evaluates each stock based on eight distinct categories. BRK.B has a C grade for Quality, consistent with its mixed profitability. The stock also has a C grade for Growth, in sync with its mixed financial performance.
The stock has a B grade for Momentum, in sync with its impressive price actions. On the other hand, BRK.B has a D grade for Value, consistent with its significantly higher valuation relative to its industry peers.
Within the B-rated Insurance – Property & Casualty industry, BRK.B is ranked #29 out of the 56 stocks.
Click here to access BRK.B's POWR ratings for Stability and Sentiment.
Bottom Line
The impressive price performance of BRK.B continues to reassure investors despite its subsidiary, PacifiCorp, contending with ongoing legal issues.
The insurance industry is enjoying a wave of benefits from a high-interest rate environment. The high interest rates are now providing BRK.B with an opportunity to generate significant returns from its cash resources. As of June 30, 2023, investments by BRK.B in short-term Treasury bills reached a substantial $97.32 billion.
However, given the conglomerate's relatively steep valuation and mixed financial performance, it would be judicious for investors to wait for a better entry point in this stock.
How Does Berkshire Hathaway Inc. (BRK.B) Stack Up Against Its Peers?
While BRK.B has an overall grade of C, equating to a Neutral rating, you may check out other stocks within the Insurance – Property & Casualty industry, such as Universal Insurance Holdings, Inc. (UVE), Fairfax Financial Holdings Ltd. (FRFHF), and Heritage Insurance Holdings, Inc. (HRTG), with an A (Strong Buy) rating. For exploring more A and B-rated Insurance – Property & Casualty stocks, click here.
43 Year Investment Pro Shares Top Picks
Steve Reitmeister is best known for his timely market outlooks & unique trading plans to stay on the right side of the market action. Click below to get his latest insights…
Steve Reitmeister's Trading Plan & Top Picks >
Want More Great Investing Ideas?
---
BRK.B shares were trading at $370.24 per share on Wednesday morning, up $2.46 (+0.67%). Year-to-date, BRK.B has gained 19.86%, versus a 17.73% rise in the benchmark S&P 500 index during the same period.
About the Author: Sristi Suman Jayaswal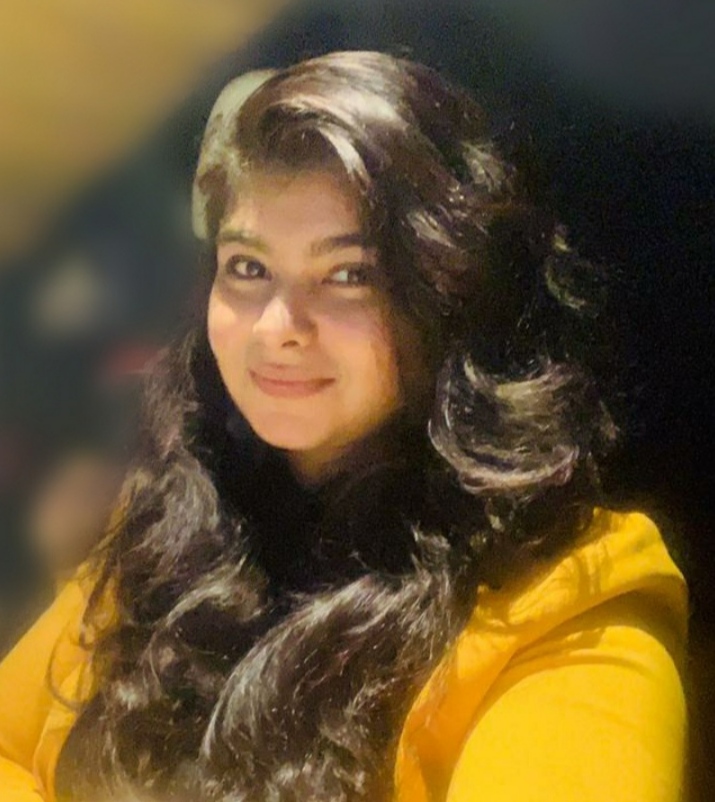 The stock market dynamics sparked Sristi's interest during her school days, which led her to become a financial journalist. Investing in undervalued stocks with solid long-term growth prospects is her preferred strategy. Having earned a master's degree in Accounting and Finance, Sristi hopes to deepen her investment research experience and better guide investors. More...
More Resources for the Stocks in this Article